The Project /

WEB AND BLOG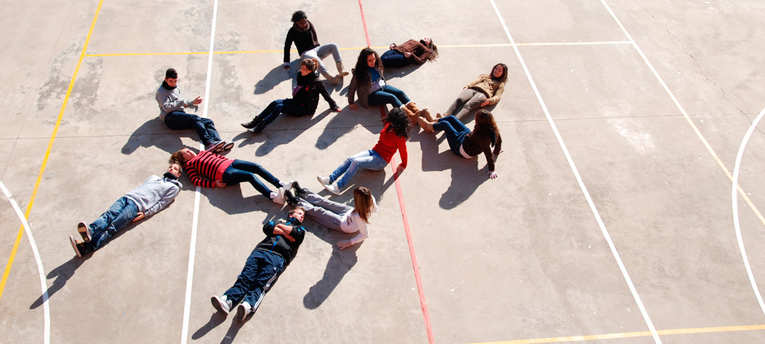 Apart from providing specific experiences for students, teachers and artists who take part in the residencies, the goal of Artists IN RESIDENCE at Barcelona secondary schools is to generate a forum for study and thought about the links between contemporary artistic creation and education.
For the artists to share their creative processes -something that is usually kept private, closed off, invisible- with young people aged between fourteen and sixteen years involves a work method that reveals different methodologies and processes characteristic of contemporary art. In this sense, the project also provides an excellent opportunity to observe these processes, the materials that they generate and the ideas that they bring to fruition.
That is why the IN RESIDENCE website and the blogs by the artists at Barcelona secondary schools were established, in order to cast light on these processes and the materials that they generate. The website enables users to follow, in summarised form, the various stages in the process, illustrated by photos and short explanatory texts. These processes can be followed in greater detail on the blogs, which also present much of the material generated: photographs, videos, texts, drawings and PowerPoint presentations of the documentation materials.
There is a blog for each residency, designed to be an active, open forum, the work, for the most part, of the students themselves. The main objective of these blogs is to reflect the day-to-day operation of the residency: the work with the artist, the different activities and stages in developing the project, the evolution of the work, thoughts arising from the process, activities generated by the project, etc. The blogs for the residencies at each school are brought together in the IN RESIDENCE general blog, which posts news about each separate blog as well as about more general matters.
 
BLOGS:
13th EDITION 2021 / 2022
12th EDITION 2020 / 2021
11th EDITION 2019 / 2020
10th EDITION 2018 / 2019
9th EDITION 2017 / 2018
8th EDITION 2016 / 2017
7th EDITION 2015 / 2016
6th EDITION 2014 / 2015
5th EDITION 2013 / 2014
4th EDITION 2012 / 2013
3rd EDITION 2011 / 2012 
2nd EDITION 2010 / 2011
1st EDITION 2009 / 2010