The Project /

EXHIBITIONS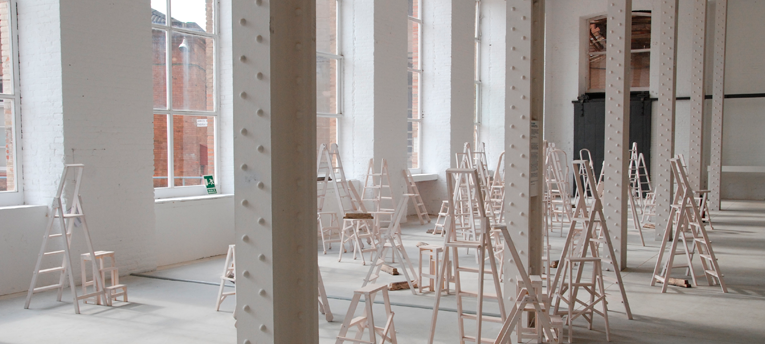 The documentation of creative processes plays a key role in the design of exhibitions. The projects created in the context of In Residence are an asset that cannot be allowed to be lost at a time like this, when thinking about contemporary art processes and ways of transmitting them is particularly necessary, relevant and in the public interest. 
In addition, the fact of exhibiting at an art factory, thereby placing works outside the context of education, increases the artistic value of the project and helps to enable it to reach audiences and arenas for reflection that usually remain distant from the field of education. In this sense, we can consider this initiative as forming the beginning of possible future synergies.
The exhibitions, therefore, are conceived from the conviction that the projects developed contain three main points of interest:
The artistic value of the works themselves. Very different artistic proposals are developed, reflecting the multiple tendencies of contemporary art, represented by artists long standing who belong to different generations and areas of artistic practice.
 
The documentation of the creation process behind the works provides an excellent chance to witness the development of artistic projects in very different genres and with very different characteristics. The fact that the starting point was the need to transmit also led to reflection by the artists themselves about their creative and work methods.
 
 Due to the two above-mentioned aspects, the entire body of works, processes and experiences are imbued with enormous potential to generate thought about the specific characteristics of contemporary creativity and about forms of artistic transmission.
 
EXHIBITIONS DONE
You will find more information on each exhibition presentation page of each edition.
X EDITION 2018-2019
Here we've found a place to think
10 years – Artists iN RESiDENCE at the schools of Barcelona
​Centre d'Art Contemporani de Barcelona - Fabra i Coats (2019)
I EDITION 2009-2010:
Fundació Suñol (2010)
​Centre d'Art Contemporani de Barcelona - Fabra i Coats (2012)
II EDITION 2010-2011:
​Centre d'Art Contemporani de Barcelona - Fabra i Coats (2012)
III EDITION 2011-2012:
La Capella (2014)
IV EDITION 2012-2013:
La Capella (2014)