ZA!

IN RESiDENCE

at the School

Menéndez y Pelayo

https://gandula.net/ZA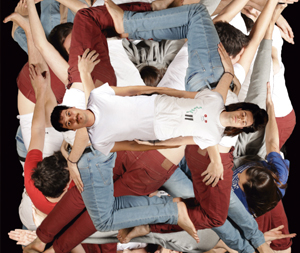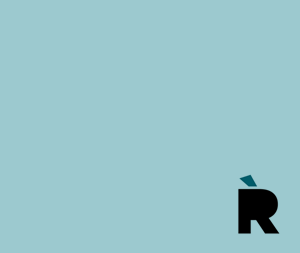 Za! is the name of a band formed by just two people: Eduard Pou and Pau Rodríguez. Only two members, but they play a lot of instruments! Guitar, drums, trumpet, keyboards, samplers, clarinet and much more. According to some, Za! are like a primitively futuristic transoceanic orchestra. That they fuse musical styles as easily as could be: from heavy rock to free jazz; from psychedelia to African rhythms; from noise analogue electronica; from hardcore to dub. And they boast one of the wildest, most powerful and unpredictable live shows in Europe.
Za! make music that is often created through experimental approaches based on improvisation or sonic aggression. However, the result is fully accessible. Their goal is for their audiences to enjoy themselves, without a hint of snobbery or elitism. They always try to bring music that is often considered too difficult or incomprehensible to as many people as possible.
After several years in the underground local scene, Za! have now become a leading European and, more and more, global band. They have played live in such countries as Japan, the USA, Germany, Slovakia, Australia, England, Russia and Brazil. Over the next few months, Za! will release their fifth studio album on Gandula, a small label that themselves jointly manage.
Presentation written in 2009
School Menéndez y Pelayo
institutmenendezypelayo.cat
Institut Menéndez y Pelayo took part in the fourth and sixth editions of In Residence programme, in the 2012-13 and 2014-15 academic years, developing a visual art work with Fernando Prats and a dance project with Aimar Pérez Galí, respectively. In this latest edition of the programme, the school is taking part with pupils in the fourth year of ESO compulsory secondary education taking the optional course in dance. One of the school's main goals is to encourage across-the-curriculum education and the opening up of minds to other experiences of expression that can help to raise pupils' self-esteem.
/
The building that currently houses the Menéndez y Pelayo secondary school dates back to 1933 and was designed by the architect Jaume Mestres i Fossas, a member of GATCPAC (Group of Catalan Architects and Technicians for the Progress of Contemporary Architecture). The building's concept is a result of the application of European rationalist architectural criteria to school buildings of that period. 
Participants
Students 4th of ESO:
Kelly Gail Aquino Balmaceda, Jordi Aure i Nadal, Domènica Barragan Flores, Sandra Bartrina Pérez, Gala Cabré Sánchez, Rinuha Dentler Moya, Mar Galve Pinto, Herranz, Sandra Torres, Mackliff, Katrina Thais Bolaños, Pau Martín Torres, Lourdes Pastor Viulara, Pompas, Max Schneir, Julia Puerta Vehil, Samantha Sancho Rivera, Maria Solé Puntes, Maria Vila Lozano, Carlota Viñas Cortes and Paula Juanpera Sánchez
Teachers:
Julián Samaniego and Mercè Bonsfills (music), Alicia Laiseca and Federico Causet (PE)
Curation and coordination:
Cultural Association Heliogàbal
Directed by:
Culture Institute of Barcelona
Barcelona Education Consortium