Viviane Calvitti

IN RESiDENCE

at the School

Barri Besòs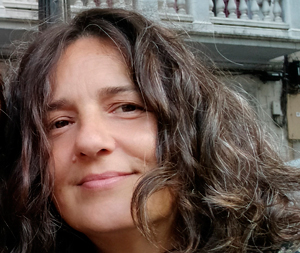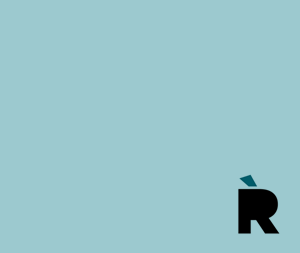 Studies:
Teaching diploma in Brazil.
Studies in classical, modern, contemporary and jazz dance in the city of São Paulo and examination at the Royal Academy of Dancing in London.
In Barcelona, she perfected her Release technique, in improvisation contact and movement.
She is part of the research group 'Rasa sobre cuerpo, movimiento y danza' with Lipi Hernández.
Professional activities:
She works as a dancer in companies in Brazil and teaches classical dance to children.
She came to Barcelona in 1991, and since then, she has worked with various contemporary-dance companies as a dancer, including:
Ballet Contemporáneo de Barcelona, Iliacan, Lanónima Imperial, Danat Dansa, Comediants Company, Las Malqueridas, Mudances, General Eléctrica, La Vana Gloria, Senza Tempo, Nats Nus, Antigua and Barbuda, among others, creating various shows presented in Europe, the Americas and Asia.
As a choreographer, she has created shows with Andrés Waksman and Susana Goulart.
She has choreographed for advertising, for events in Barcelona city and for theatrical and musical shows, as well as for street companies such as Antigua and Barbuda.
Teaching activities:
She has given contemporary-dance classes at the El Timbal, Varium and Tragant Danza schools, as well as in the La Caldera and La Poderosa choreography centres.  
Classes for companies such as Iliacan, Senza Tempo, Sol Picó, Las Malqueridas, among others.
She has also given body-awareness classes to actors.
With the children's writer Ricardo Alcántara and visual artist Montse Tobella, she created a creative-expression group, bringing together words, visual arts and movement, offering workshops for primary-school teachers and the UAB in Barcelona. She takes part in the social project 'Neighbourhoods in dance', run by Álvaro de la Peña.
Today:
She gives dance and yoga classes in Barcelona. Contemporary and creative dance classes in the El Gornal school. She also works in the L'Estel Can Bori special-education school with children who have intellectual disabilities.
Other activities:
Design and production of costumes for dance companies, including Senza Tempo, Nats Nus, Nats Nens and La Fura dels Baus, among others.  For children's shows at L'Auditori de Barcelona. For events at La Pedrera and El Tibidabo. For independent artists, including Leandre Ribera, Patricia Habchy, Pep Callau and Fabiana Monsalú. For CaixaForum, the Art and Myth mapping, among others.
Biography written in 2020
School Barri Besòs
http://agora.xtec.cat/iesbarribesos/
This is the fifth year running that IES Barri Bèsos (El Besòs and El Maresme, Sant Martí) has taken part in IN RESiDENCE, with a group of 2nd-year compulsory secondary-education (ESO) students. Previous residents in the project include La Calòrica, Mariona Naudín, Andrés Waksman and nyamnyam.
/
The Institut Barri Besòs has gradually been constructed over the years since 1977 thanks to the joint effort of parents, teachers, pupils, local residents, the authorities, associations and institutions. This collaboration has given rise to a publicly-run education centre rooted in its social environment and open to the neighbourhoods that it serves. Democratic and participative in its running, it has endeavoured to put in place a range of quality education that is sensitive to positive discrimination to compensate for social inequalities and which seeks to foster scientific and technological education and the values of humanistic culture. 
Participants
Students of 2nd of ESO
Doaa Ajdir Ifli, Nerea Bueno Tejeda, Alizon Castro Carrillo, María Cortés Zaballos, Juan Dimas Sánchez, Tabassum Iqbal Bibi, Xuebing Lu, Yaiza Martínez Santistebar, Somaya Mernizi Radi, Aya L. Ouai, Areel Ahmed Shakeel, Hajar Taleb, Christian Tammoschath Losada, Ricardo Vargas Cortés and Irene Velásquez Ruiz.
Teacher
Jordi Sánchez
Curation and coordination
Antic Teatre
Directed by
Institut de Cultura de Barcelona
Consorci d'Educació de Barcelona