Victoria Szpunberg

IN RESiDENCE

at the School

Moisès Broggi

salabeckett.cat/membre/victoria-szpunberg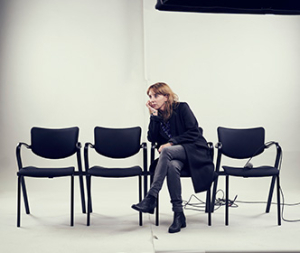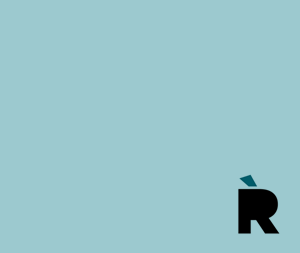 Victoria Szpunberg (Buenos Aires, 1973)
A graduate in Stage Direction and Dramaturgy at the Barcelona Theatre Institute and holding a Master's degree in Theatrical Studies at the Autonomous University of Barcelona, Victoria Szpunberg is a playwright with a solid trajectory of releases, publications and artistic works of different types, as well as being a teacher and educator at the Theatre Institute (where she currently coordinates the Dramaturgy department), the Playwright Workshop at Sala Beckett and other research and artistic training spaces. She also collaborates with the RAC1 radio programme, Vostè Primer.
She became known in 1998 with the work Entre aquí y allá (Lo que dura un paseo), which gained her entry to the Maria Teresa León Award, selected by the Royal Court in London (International residency in 2000) and which premiered at the Royal Higher College of Performing Arts (RESAD in its Spanish acronym) in Madrid in 2000 and at the New York Festival in 2002. She has worked and starred in her own plays in theatres such as the National Theatre of Catalonia (TNC in its Catalan acronym), the Teatre Lliure, the Tantarantana and the Sala Beckett in Catalonia, as well as in theatres in Madrid and the rest of Spain. Her texts have also been translated into several languages and have been seen in countries such as the United States, Colombia, Italy, Prague and France, among others.
Szpunberg is an author who concerns herself with connecting the stage with the political and social topics of the contemporary world, with an open, trans-disciplinary look (she has often worked as a playwright in dance projects) and she never limits her work to a single genre or register. With an original way of experiencing and thinking about uprooting (cultural, geographical...), her characters and the situations in which they often find themselves in can often involve a kind of existential or ideological perplexity, with a profound sensation of being out of place, and with the overturning of common stereotypes and places. This leads her to elegantly use gender strategies (unheard of dystopias, pseudo-science fiction, absurd realism...) with a sense of humour and with an undeniable desire to relate to reality from both a critical and poetic attitude at the same time.
Within the wide range of her proposals that have been seen in Barcelona in recent years, we can remember works such as L'Aparador (2003) in the context of the TNC T-6 Programme, Esthetic Paradise (Sala Beckett, Festival Grec 2004), La màquina de parlar (Sala Beckett 2007 and 2022 and the Maldà Theatre 2017), El meu avi no va anar a Cuba (Festival Grec de Barcelona 2008), La marca preferida de les germanes Clausman (Tantarantana Teatre 2010, Sala Beckett 2019), Boys don't cry (Teatre Lliure, Festival Grec 2012), L'onzena plaga (within the 'Tots pels diners' cycle  at the Teatre Lliure 2015, nominated for the Butaca Awards in the same year), and Balena blava, a monodrama starring the actress and the orchestra (at the TNC 2018). She also participates in the 7th SGAE Laboratory with the play, Tu hija.
Szpunberg was the resident author at Sala Beckett during the 2018-19 season. Amor mundi is the text written during this period which was released in June 2019 within the Grec Festival of Barcelona.
She has recently released El pes d'un cos (TNC and National Dramatic Centre 2022) and she has written the booklet for the opera La Gata Perdida (Gran Teatre del Liceu 2022).
Presentation updated in September 2022
School Moisès Broggi
www.institutbroggi.org
After the residencies of Gerard Guix and Montse Rodríguez, Jaume Pitarch, Big Bouncers, Pau Miró, Perifèria (Núria Guiu and Pau Milla), Julia Spínola and Marc Vives, this is the eighth consecutive participation of the Moisés Broggi Secondary School (El Camp de l'Arpa del Clot, Sant Martí) in the iN RESiDENCE programme. On this occasion, the Broggi School participates with a group of 2nd-year students.
/
The Institut Moisès Broggi embarked in 2011 on a major shift towards project-based compulsory education in which art is of great importance. Its efforts in alliance with local institutions such as the MACBA, Sala Beckett and Hospital de Sant Pau, among others, give it a special dynamism. 
Participants
Students from 2nd of ESO
Teachers
David Arnaiz and Marta Moragues
Curator and coordination
Sala Beckett / Obrador Internacional de Dramatúrgia
Management
Institut de Cultura de Barcelona
Consorci d'Educació de Barcelona