Troposfera.xyz

IN RESiDENCE

at the School

Josep Comas i Solà

https://troposfera.xyz/en/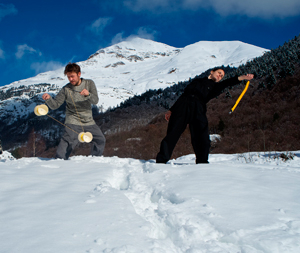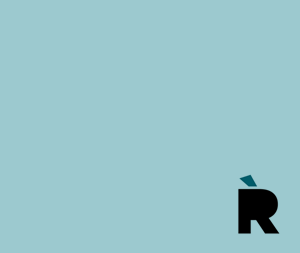 TROPOSFERA●XYZ is a project run by Dídac Gilabert, which reflects on the existence of human beings and their environment, using the language of circus.
Dídac Gilabert is a juggler who expresses and shares his ideas on stage and online, through troposfera.xyz. He keeps an active mind through intense research into the world of juggling and by finding new forms and theories. He generates sound landscapes in search of new textures. He designs websites, helping other artists to build up their online visibility at vintiset.net. He is part of the FIS· Festival Internacional de Solos, as a circus programmer.
Teresa Santos began her career in classical dance and graduated in Dance - Education in 2007, from the Escola Superior de Dança in Lisbon (IPL). In 2010, she joined the Arsenale della Danza, the Venice Biennale's contemporary-dance training centre. Her work includes Fase dispersa (2018) and Erm (2016), both of which were produced by Poeta de Gandia.  In 2019, Troposfera.xyz was in the La Central del Circ's Residency Exchange programme with France.
Biography written in 2020
School Josep Comas i Solà
www.inscomasisola.cat
IES Comas i Solà, where Erick Beltrán and Mireia C. Saladrigues, Daniela Ortiz, Jeleton, Toni Mira, Anna Pantinat and Constanza Brnčić have developed creation processes, is taking part in IN RESiDENCE for the seventh time, and on this occasion it is with a group of 3rd- and 4th-year compulsory secondary education (ESO) students. 
/
The Institut Comas i Solà (Trinitat Vella, Sant Andreu) was created in 1990 in response to pressure from residents keen to ensure that local youngsters did not have to travel to other neighbourhoods in order to pursue their secondary education. The centre is named after Josep Comas i Solà, an astronomer who popularised science and promoted modern astronomy in Catalonia and was also the director of the Fabra Observatory. 
Presentation written in 2018
Participants
Students 3rd anf 4th of ESO
Jonathan Abalos Ruíz, Osama Aboulbarakat Elita, Alejandro Ávila Raudales, Emilio José Barrera Hernández, Alberto Josué Cruz Ávila, Iker Guzmán Campoverde, Samir Laout Elfayda, Francesco Méndez Benítez (Oliver), Aitor Palma González, Jonathan Alexis Panchi Morales, Nader Said and David Torras Sánchez.
Teachers
Joaquim Cubarsí and Maria Delgado
Curation and coordination
Central del Circ
Directed by
Institut de Cultura de Barcelona
Consorci d'Educació de Barcelona