Troposfera.xyz

IN RESiDENCE

at the School

Josep Comas i Solà

https://troposfera.xyz/en/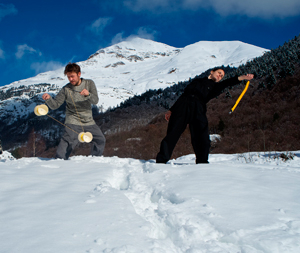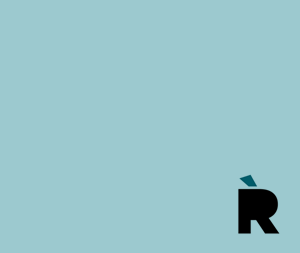 TROPOSFERA.XYZ és un projecte de Dídac Gilabert que reflexiona sobre l'existència de l'ésser humà i el seu entorn a través d'un llenguatge de circ propi.
Dídac Gilabert és un malabarista que expressa i comparteix les seves idees tant a l'escenari com a internet, a través de troposfera.xyz. Manté el seu cervell actiu investigant en profunditat l'univers dels jocs malabars i trobant noves formes i teories. Genera paisatges sonors buscant noves textures. Dissenya webs ajudant altres artistes a construir la seva visibilitat en línia a vintiset.net. És part del FIS · Festival Internacional de Solos com a programador de circ.
Teresa Santos inicia el seu recorregut en la dansa clàssica i conclou el 2007 la llicenciatura en Dansa - Educació, per l'Escola Superior de Dança de Lisboa (IPL). El 2010, s'incorpora a l'Arsenale della Danza, centre de formació en dansa contemporània de la Biennal de Venècia. Dels seus treballs destaca Fase dispersa (2018) i Erm (2016), tots dos amb la producció de Poeta de Gandia.  Troposfera.xyz ha estat durant el 2019 en el programa de Residències Encreuades amb França de La Central del Circ.
Presentació actualitzada el setembre del 2020
School Josep Comas i Solà
www.inscomasisola.cat
El Comas i Solà, on fins ara han desenvolupat processos de creació Erick Beltrán i Mireia C. Saladrigues, Daniela Ortiz, Jeleton, Toni Mira, Anna Pantinat i Constanza Brnčić, participa per setena vegada a EN RESiDÈNCiA, i ho fa amb un grup d'alumnes de tercer i quart d'ESO.  
/
The Institut Comas i Solà (Trinitat Vella, Sant Andreu) was created in 1990 in response to pressure from residents keen to ensure that local youngsters did not have to travel to other neighbourhoods in order to pursue their secondary education. The centre is named after Josep Comas i Solà, an astronomer who popularised science and promoted modern astronomy in Catalonia and was also the director of the Fabra Observatory. 
Presentation written in 2018
Participants
Students 3rd anf 4th of ESO
Jonathan Abalos Ruíz, Osama Aboulbarakat Elita, Alejandro Ávila Raudales, Emilio José Barrera Hernández, Alberto Josué Cruz Ávila, Iker Guzmán Campoverde, Samir Laout Elfayda, Francesco Méndez Benítez (Oliver), Aitor Palma González, Jonathan Alexis Panchi Morales, Nader Said and David Torras Sánchez.
Teachers
Joaquim Cubarsí and Maria Delgado
Curation and coordination
Central del Circ
Directed by
Institut de Cultura de Barcelona
Consorci d'Educació de Barcelona