Roger Serret i Ricou

IN RESiDENCE

at the School

Teresa Pàmies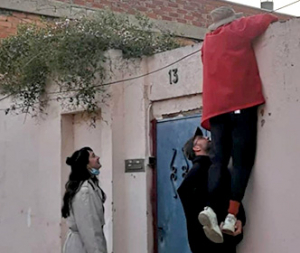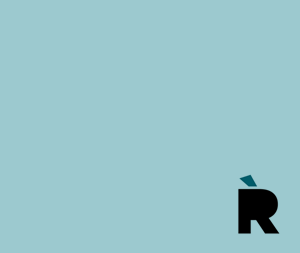 "The over saturation and overload of information to which we are currently exposed is distressing. Roger is aware of this and takes these sensations and materialises them through collective and self-referential meetings where the glitch transforms into sculpture, abstract painting is redrawn by different hands through performance, the projected image is heard through a jam session, the virtual space is a sampler that brings rhythm to a choreography where the pixels are human beings that separate at their own rhythm on an old factory. It converts error into a collective party.", text from Ricardo Trigo at "Compartir error", Sala d'Art Jove 2017.
The same erratic and intuitive methodology of blurring disciplines influences his studies at the Barcelona School of Architecture, constantly crossed with the activity in the context of graffiti on a European level. This mix gives rise to his practice of structures-installations that collectively take over and redefine any space. The most significant piece in this line is Estructura Emocional Inestable tested at a meeting of friends and presented, mutated, at Polivalents (Hangar 2018).
These processes have also been seen in the collaborations for Physiology Of Taste by Michael Swaney (Rafael Perez-Hernandez Gallery/A3Bandas 2015), Demo by Pau Magrané (LaCapella/BCNProducció 2016) and habitual attendance at exhibitions of Lucia C. Pino (Nivell 0 Arts Santa Mònica 2017, La Capella/BcnProducció 2021 and La Casa Encendida 2021). He has also exhibited his work at collective exhibitions such as Gimmick curated by Toni Hervàs (Sant Andreu Contemporani 2017) and at the joint installation Hay una red inmensa, un océano de posibilidades with Helena Vinent and Natalia Garcia (Homesession 2021). At the same time, over the last three years he has worked on strengthening and re-inhabiting business premises converted into homes.
School Teresa Pàmies
http://instpamies.cat/
After the residences of Cristina Clemente, LaCol, Fito Conesa and Míriam Cano, this is the fifth participation of the Teresa Pàmies school with students from 4th of ESO.
/
Teresa Pàmies Secondary School (until 2020, the Príncep de Girona Secondary School) is in the Horta-Guinardó district, at the crossroads of Gràcia and L'Eixample. It was established over forty years ago, but it was not until the 2019-2020 academic year that it was given the name of the writer, journalist and political activist Teresa Pàmies (Balaguer, 1919-Granada, 2012). 
Participants
Students from 4th ESO
Jana Bosch Casellas, Maria Calso Martínez, Sara Carrilero Jimenez, Aran Casals Zabala, Joel Eres Ponce, Llúcia Garcia Torras, Arnau Gil Fuste, Mercè Jiménez O'Callaghan, Siyu Jin, Sofia Valentina Joseph Laxalde, Jordi Sebastián Lara Olaya, Joana Lop Picó, Yerlin López Martínez, Lucia Martín Ruso, Jade Mirella Monge Aquino, Mateu Prado Soler, MªIsabel Salido Rodríguez, Angelina Norma Sánchez Almada, Júlia Vendrell Carbornell.  
Teachers
Laia Comas and Gerard Segura 
Curator and coordination
Experimentem amb l'Art
Management
Barcelona Culture Institute
Barcelona Education Consortium