Ricardo Pérez-Hita

IN RESiDENCE

at the School

Verdaguer

higomental.com/presentacion.html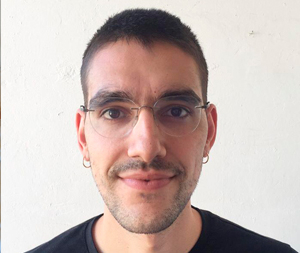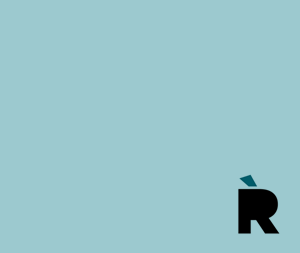 Ricardo Pérez-Hita Carrasco (Barcelona, 1992) treballa en els àmbits de la mediació artística i la cultura comunitària, combinant les pràctiques col·lectives amb el seu treball individual.
Investiga sobre composició sonora i remescla musical a través de projectes com C500 o CrisCris, projectes que l'han portat a presentar els seus treballs a "Hugs are underestimated, never undervalued" per Gracias por su Visita a EtHall en el marc d'Art Nou 2019 o a "Estat previ" de Platform Harakat a Es Baluard. En col·laboració amb Helena Vinent, va participar a la peça Error Code: 502 Proxy Error, fent el so en directe per a la video-performance d'obertura de l'exposició "Produir, produir, produï(t)" (LOOP, 2018).
Forma part del col·lectiu Higo Mental, projecte d'interpretació en clau feminista de material audiovisual usurpat d'internet, actiu des del 2014 i que ha estat a espais com Storm And Drunk (Madrid), Etopía Centro de Arte y Tecnología (Saragossa), el Centro de Arte 2 de Mayo (Móstoles) o Homesession (Barcelona).
És soci fundador de la cooperativa LaLaberinta, amb la qual desenvolupa projectes d'educació i mediació cultural des de la responsabilitat amb el territori. Entre els projectes que han dut a terme, destaquen "Relats de l'Arnau" i "Creuem el Paral·lel", per l'Arnau Itinerant, i el BornLab, Laboratori Ciutadà de Memòries, per El Born CCM.
Presentació actualitzada el setembre del 2020
School Verdaguer
http://agora.xtec.cat/iesverdaguer
Tercera participació consecutiva de l'Institut Verdaguer (Sant Pere, Santa Caterina i la Ribera, Ciutat Vella) a EN RESiDÈNCiA. De nou, amb un grup d'alumnes de quart d'ESO. En edicions anteriors, hi van desenvolupar processos de creació Adrian Schindler (2018-2019) i Lo Relacional (2019-2020). 
/
The Institut Verdaguer is situated within Ciutadella Park. The building was constructed between 1716 and 1748 as part of the Ciutadella ('citadel' in English), the fortress built in the old La Ribera neighbourhood on the orders of Philip V and designed by the Flemish military engineer George Prosper Verboom (1665-1744). Only three buildings of the original complex have survived: Parliament, La Capella and the Institut Verdaguer, all of them in the French neoclassical style. In 1932, during the Second Republic, it became a secondary school run by the Government of Catalonia.
Participants
Students of 4th of ESO
Ariadna Briñez Santiago, Gwenaël Cano Leurent, Aldo Cid Fernández, Joan Comas Trillo, Litzy Ariana Cuéllar Pérez, Manuel Domínguez Nieto, Désirée Aurora Ferreira Carmona, Erika Galeto Tolmo, Judit García Fernández, Angel Heras Fortuny, Júlia Martínez Planell, Eva María Repiso Martínez and Soufina Roha Zerroudi.
Teacher
Míriam Lanzaco
Curation and coordination
Born Centre de Cultura i Memòria and Transductores
Directed by
Institut de Cultura de Barcelona
Consorci d'Educació de Barcelona