Pía Sommer

IN RESiDENCE

at the School

Sants

piasommer.com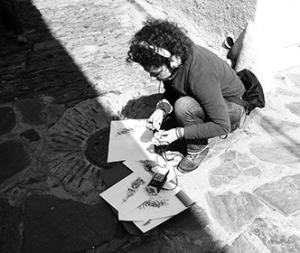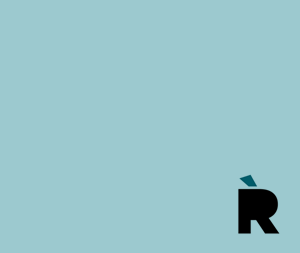 Pía Sommer (Xile, 1981)
She works on subjects related to sound and what is visible, she is a poet, interdisciplinary artist and active participant of the La Internacional Ruídista. She has been invited to numerous individual  and collective exhibitions, festivals, talks, readings, publications, galleries and national and international museums in Latin American and European countries. She works mainly with mediums and tools such as voice, video, loudspeakers and graphic work; formats such as installations, performances, video art and the use of new technologies. The work of action and collaboration as well as in free improvisation define much of the reflection and materialisation that lies in her works. In 2016 she formed part of a small band with Ferran Garcia: Utòpic_Ment_54 In 2018 their first monovolume F.I.A.T. appears. (2020) the En Vivo Collection, from the Festival PM – Chile.
Some of the places she has been invited to, to present her visual and sound work include: the Picasso Museum, the Joan Miró Foundation, the Sant Agustí Convent, Contemporary Culture Centre of Barcelona (CCCB in its Catalan acronym), the Santa Mònica Arts Centre, the Estruch and Hangar in Barcelona. The VideoSur II show at the University of MassArt in Boston, United States and the Oficina Proyectista Gallery in Buenos Aires, Argentina. In Chile she has presented her work at the Casa E Gallery, Sala Puntángeles, the National Council of Culture and the Arts (CNCA in its Spanish acronym) of Valparaíso, the Salvador Allende Museum of Solidarity of Contemporary Art, Perrera Art, Sala Juan Egenau of the University of Chile and the National Museum of Fine Arts (MNBA in its Spanish acronym). She was in residencies in the Balearic Islands and Sabadell, and with different performances at the Tsonami International Festival of Sound Art 2007, 2013 and 2015, Störung, the Phonos Foundation, the Cuitcircuit Fest and Gràcia Territori Sonor in Barcelona, among others. She is also part of the retrospective view 10 años: Arte Sonoro en Chile and in 2021 she was invited to the Artium Museum in Vitoria, Basque Country.
She has published poetry booklets: Frecuentemente Isla  (2015), Aéreos (2017) and Terrenales (2018). It is part of the Uno más ocho (One plus eight) anthology of stories by Reservoir Books, Penguin Random House. She was Editor of Art and Culture of the newspaper, El Ciudadano (www.elciudadano.com) from 2003 to 2018. In Málaga, her extensive poem,  El Frente de los Geranios was published in a booklet in 2018 (Ediciones Imperdonables, Francisco Cupián, master printer). Korowai (2019) is a poem in several languages, and it is the first poem that contains a fragment in the Catalan language within its trajectory. It is part of the anthology Mujeres Dadá, Ediciones Canibaal (2021). She has recently published fanzine Dónde decir -poemas audibles; and Notas de existencia -muestrario de suelos (2022). Her graphic poems have been published in one of the editions of the Die Horen Magazine in Germany and the Bi-lingual PO-EX anthology.
The latest poetry festivals in which she has presented her work include Barcelona Poesia, Poesia i més, Vociferi Poetry Festival in Valencia, La Muga Caula, Transdisciplinary Expandible Poetry in Mexico, Biennial of Experimental Poetry in the Basque Country and Festival PM in Chile, among others.
She holds a degree in Arts (IA / P.U.C.V. Chile), Gestora Cultural (P.U.C. / Chile), Master's degree in Sound Art. Plastic arts, architecture and music. Master's degree in Production and Artistic Research (UB, Spain) and since 2019 she has been studying for her doctoral thesis La Voz fijada in the Advanced Studies in Work Placements and Artistic Research programme of the University of Barcelona.
She currently writes and researches from her place of residence in Mataró.
Presentation updated in September 2022
School Sants
https://agora.xtec.cat/institutsants/
Second consecutive participation in EN RESiDÈNCiA of the old Emperador Carles Institute. In the 13th edition, it hosted the creation process of Marilia Samper, with the mediation of the Sala Beckett / Obrador International de Dramaturgia. This year he is participating in the program with a group of second year ESO students.
/
The Sants Institute is located at the crossroads between Sants, Les Corts and Eixample, right next to Sants station. It was built at the end of the 1950s, and was definitively inaugurated in 1962 under the name Ausiàs March until 1966, when it was named Emperor Charles. During 2022, and after a participatory process, its educational community agreed on a new name change, which was formalized during the 2022-2023 academic year.
Participants
Students from 2nd of ESO
Teachers
Cristina López and Teresa Lloveras
Curator and coordination
Museu Nacional d'Art de Catalunya i A Bao A Qu
Management
Institut de Cultura de Barcelona
Consorci d'Educació de Barcelona