Pato Mena

IN RESiDENCE

at the School

Escola Trinitat Nova

www.instagram.com/patomenadraws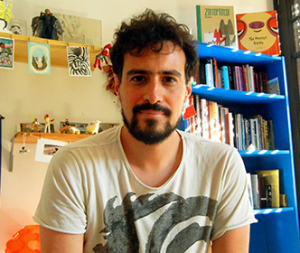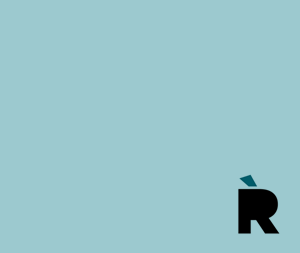 Pato Mena (Chile, 1980)
He is a writer and illustrator of children's literature and comics, who settled in Barcelona in 2013 after studying the postgraduate course in Illustration for Children's and Young People's Publications at the Escola EINA.
To date, he has published more than 20 books, some in collaboration, most of them full-length works, which have been published in the USA, Spain (Spanish and Catalan), France, Italy, Greece, Macedonia, Chile, Argentina, Colombia, Mexico, South Korea, China and Japan.
He has been selected three times (2017, 2019, 2022) by the Government of Chile to be part of the official delegation of artists at the International Children's and Young People's Book Fair of Bologna (Italy) where he has also participated in collective exhibitions and urban works.
He has taught illustration classes at the Cercle Artístic Sant Lluc and is currently a member of the teaching staff of the children's illustration department at the Escola Joso in Barcelona. He has also imparted creative workshops in Spain, Chile, Japan, Italy, Colombia and Mexico and in 2022-2023, a special series of workshops in the public libraries of Barcelona.
In 2020 and 2022 he won the National Prize for Children's Literature, Marta Brunet (Early Childhood Category) in Chile and also in 2020 he was selected by the Cuatro Gatos Foundation (USA) together with the Research Group (LIEL) of the University of Castilla-La Mancha, as one of the 25 significant Latin American authors of the current illustrated book illustrated album.
In 2022 his album Onsen ¿Qué hacen los monos? was selected by the New York Public Library as one of the children's albums of the year and won the Finalist medal at the Cuatro Gatos Foundation Awards.
In 2019 OEPLI (Organització Espanyola per al Llibre Infantil i Juvenil) and the Catalan Ministry of Education included his book La gran fiesta de los olores in their annual selection.
In 2019 he won the Premio Torre del Agua at Festilij Tres Cantos, for best illustrated album for ¡Contemos 5 ranas!  and in 2016 he was distinguished by the Junior Library Guild Selection of the US public libraries for La Siesta Perfecta.
Likewise, in 2017 he won the Best Picture Book award at the International Latino Awards, held in Los Angeles, USA (for La Siesta Perfecta).
Presentation updated in September 2023
School Escola Trinitat Nova
https://agora.xtec.cat/ietn
This is the fifth participation of the Institut Escola Trinitat Nova (Trinitat Nova, Nou Barris) in EN RESiDÈNCiA. This educational centre links its participation to EN RESiDÈNCiA within the framework of its singular cultural axis (visual arts and audiovisual communication). In previous editions it has hosted the creative processes of Isamit Morales, Arnau Sala, Lina Bautista and Xesca Salvà. Once again, a group of third-year ESO students is taking part. 
/
The Institut Escola Trinitat Nova is a global educational project that is set up as a single educational centre (0-16 years) within the framework of wider socio-educational facilities and initiatives in the Trinitat Nova neighbourhood. The ieTN's approach links educational action to community action, as it is difficult for them to make complete sense if they are separate, and the more they are aligned, the more useful and interesting they become.
Presentation updated in September 2023
Participants
3rd ESO students
Teacher
Esther Delgado
Committee and coordination
A Bao A Qu
Management
Institut de Cultura de Barcelona and Consorci d'Educació de Barcelona