Núria Inés

IN RESiDENCE

at the School

Vall d'Hebron

www.tintafina.net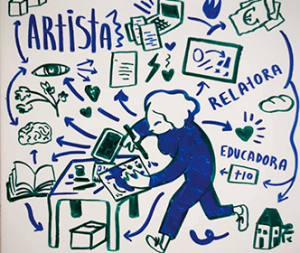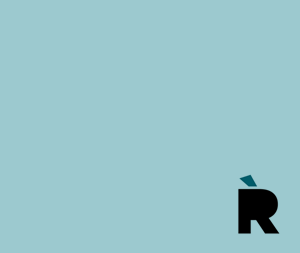 Núria Inés (Barcelona, 1987)
Núria Inés, also known as Tinta Fina, works using graphic stories and expanded comics as tools to generate communication and knowledge. She brings together the life story and personal narratives of others in her projects, seeking opportunities to transcribe, in the narration of experience, critical readings from everyday contexts with which she makes a direct connection. This way of working generates actions that merge graphic stories with encounters, rituals, learning through dialogues, excursions, interviews, experiences and shared times. 
She is currently a resident artist at La Escocesa (where she has held her workshop since 2021) and she is soon to exhibit her work at Homesession through its 'Invited' programme. In 2019 she participated in the Biennial of Young Art in Buenos Aires (Argentina), thanks to a two-month stay at the Recoleta Cultural Centre convened by Hangar. In this framework, coinciding with the week of the "biennial territory", two actions were carried out there: Dibujo de tu vida and Pasasfalto. 
In 2018 she received one of the prizes from the Sala d'Art Jove of the Government of Catalonia for the Canción para Consuelo project with which she was also able to participate in a stay with the Corniolo Art Platform in Florence (Italy). 
She forms part of the Colectivo Julio, a group with which she mediates the production of the outsider artist, Julio Julián, as a pretext for discussing subjects such as class, legitimisation and sexual identity, and with whom the collective participated in the exhibition curated by Mery Cuesta, L'Art irreductible, exhibited at the Model prison at the CA2M Popular University. 
She often participates in other artists or groups' projects contributing as a graphic reporter. This is the case of the project Mediums of the DU-DA collective, Els enemics del Poble i l'Infern by Lluc Mayol or Implosió Inpugnada 26, by Rafael Tormo, among others. 
She reconciles her artistic work with education and graphic reporting in various programmes: she has been part of the educational mediation workshops in the MACBA's "Draw, copy and distribute" programmes, the IntersECCions programme in El Prat de Llobregat and as a youth teacher at the Visual Arts School, also in Prat de Llobregat.
Presentation updated in September 2022
School Vall d'Hebron
www.xtec.cat/iesvallhebron
The sixth participation of the Vall d'Hebron Secondary School (Sant Genís dels Agudells, Horta-Guinardó) in the iN RESiDENCE programme. Once again, a group of 4th-year students take part. Margarita Andreu (2010-2011), Agnès Pe (2018-2019), Alejandro Palacín (2019-2020), Svantje Bußhoff (2020-2021) and Violeta Mayoral (2021-2022) were the resident artists in previous editions. 
/
The Institut Vall d'Hebron is housed in a Modernista building dating from the early 20th century that was originally designed by Enric Sagnier i Villavecchia as an orphanage and was then converted into an education centre during the 1970s. Situated near Collserola Park, the school offers one of the broadest ranges of teaching in the city of Barcelona. 
Participants
Students from 4th of ESO
Teachers
Rafael Lamas and Laura Murillo
Curator and coordination
Experimentem amb l'ART
Management
Institut de Cultura de Barcelona
Consorci d'Educació de Barcelona