Nadia Hafid

IN RESiDENCE

at the School

Jaume Balmes

www.nadiahafid.com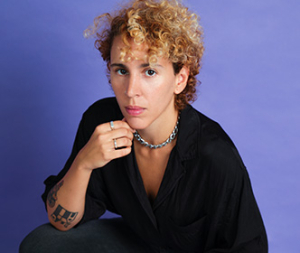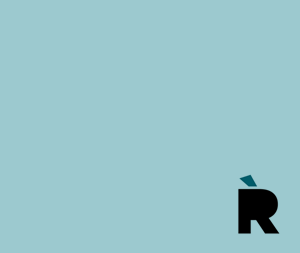 Nadia Hafid (Terrassa, 1990)
Nadia Hafid graduated in Fine Arts at the University of Barcelona (UB) and studied Applied Arts at the Escola Llotja (Barcelona). Hafid combines illustration and comics, and her drawings have been featured on the front pages of the cultural magazine Babelia (El País), and have accompanied articles in international media such as The New York Times, The Economist, The New Yorker and The Washington Post, among others.
Her debut publication, El buen padre (2020), with Sapristi, won the award for best emerging author from the Associació de Crítics de Còmic, and was included in the list of the 100 best national comics (Rockdeluxe magazine) and featured in the compilation of the best comics of Jot Down magazine. She was also nominated for the Saló del còmic in the category of best new publication (2021). It has been translated into French by Casterman and into Turkish by Beta Basim Yayin Dagitim editions.
Chacales, her second comic published by Sapristi (2022) has received the El ojo crítico 2022 award in the comic category and has been nominated for best work at the 41st edition of the Saló del còmic.
She took part in the exhibition Constel·lació gràfica at the CCCB - Centre de Cultura Contemporània de Barcelona (2022-2023), dedicated to experimental and avant-garde comics.
She teaches editorial illustration classes at the Master's Degree in Comic and Illustration at the Escola Elisava (Barcelona).
Presentation updated in September 2023
School Jaume Balmes
http://www.jaumebalmes.net/
After residencies by Pep Duran, Alícia Casadesús, Claudia Pagès, Isabel Barios, Jordi Ferreiro and Cos Col·lectiu, Institut Jaume Balmes (la Dreta de l'Eixample) participates in EN RESiDÈNCiA for the seventh time. Once again, it will be with a group of third and fourth year ESO students.
/
Founded in 1845, the Institut Jaume Balmes is the second oldest secondary school in Barcelona and one of the teaching institutions most deeply rooted in the city's contemporary history. Since 1942, it has been situated at the junction of Carrer de Pau Claris with Carrer del Consell de Cent in the Eixample district. The school's cultural project encompasses the arts and sciences and cultural and social aspects and roots the centre in its neighbourhood and the city, a project that binds its members together and identifies them. 
Presentation updated in September 2023
Participants
4th ESO students
Teachers
Eva Mateo and Jesús Vila
Committee and coordination
Museu Nacional d'Art de Catalunya and Experimentem amb l'ART
Management
Institut de Cultura de Barcelona
Consorci d'Educació de Barcelona