Marta Galán

IN RESiDENCE

at the School

Josep Pla

www.marta-galan.com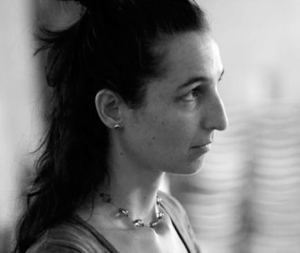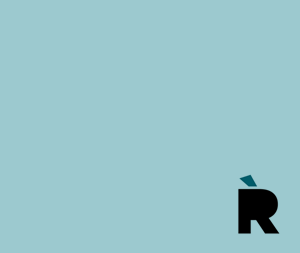 Marta Galán Sala (Barcelona, 1973). Degree in Spanish Language and Literature (Autonomous University of Barcelona, 1996) and MA in Editing (Pompeu Fabra University, 2000). She also holds a Diploma of Specialised Higher Studies (DESE) in Dramatic Art (Theatre Institute / UAB, 2003), an MA in Cultural Management (UOC / UNESCO Chair, University of Girona, 2012) and has been engaged, principally, in writing and directing stage works since 1999. She began to come into contact with the performing arts at the age of fifteen, and was self-taught before enrolling at several schools of acting and playwriting in Figueres, Girona and Barcelona. In 1997, she moved to Buenos Aires to study dramaturgy and stage direction at the Municipal School of Dramatic Art, with R. Pelletieri, Rafael Spregelburd and Mauricio Kartun, among others. She received two grants, one from Sportivo Teatral, the school opened by the prestigious Argentinian director Ricardo Bartís, and one from the El Periférico de Objetos theatre company of directors Daniel Veronese and Ana Alvarado. 
In 1999 she returned to Barcelona and established her own company. She has presented more than fifteen stage works, all of which she wrote and directed herself in cooperation with various creative teams, achieving consideration national and international recognition (Mira! Festival and Les Translatines in France; Drodesera, Piu Festival and Omissis in Italy; Far Festival in Switzerland; Dramafest in Mexico D.F.; Proximo Ato / Itau Cultural in São Paolo, etc.). 
With the LaVuelta theatre company, she premiered LBdLG (1999), Desvínculos (Sala Conservas, 2000), K.O.S. -fer-se el mort- (Sitges Teatre Internacional, 2001) and Estamos un poco perplejos (Sitges Teatre Internacional, 2002); in cooperation with Santiago Maravilla: Lola (2003), Transilvania 187, In memoriam (Mercat de les Flors, 2004), Machos (Escena Abierta, Burgos, 2005), El Perro (Mercat de les Flors, 2005) and Melodrama (2006-2007), and in cooperation with Juan Navarro and Núria Lloansi: Protégeme, instrúyeme (Teatre Lliure - Radicals Lliure, 2008).
Since 2010, she has managed and directed the project TransLab, a "laboratory for contextual dramatic interventions" where she develops creative processes that fuse the professional performing arts, local social and educational action and collaborative artistic practices aimed at promoting community cultural development. Under the TransLab format and methodology, she has presented the following works: "La Corporació 2009, superproduccions postdramàtiques d'un sol ús" at Nau Ivanow (Barcelona), in cooperation with Juan Navarro, Núria Lloansi, Jaume Parera and various groups and associations from La Sagrera neighbourhood (Superproduction No. 1: Dark figurantes, Superproduction No. 2: Reprise and Superproduction No. 3: Madres, tetas y nanas) and, recently, Morir d'amor aquí, coproduced with the Terrassa Centre for the Performing Arts at the Teatre Alegria (April 2011) with Núria Lloansi, Petr Rimsky, Martin Elena and six young rap musicians from the city of Terrassa. 
Biography written in 2012
School Josep Pla
https://sites.google.com/a/xtec.cat/institut-josep-pla/home
Institut Josep Pla is a school in Turó de la Peira, on the border between two districts, Horta-Guinardó and Nou Barris, and taking pupils from both. This is one of the schools in the district's 0-18 Network, which promotes the modernisation of teaching practices in the neighbourhood. Institut Josep Pla takes part in a number of projects that help to open up the school to the surrounding area.
Presentation written in 2012
Participants
Students 1st - 2nd of ESO:
Adriana Daniela Díaz, KatherineAntonella Díaz, Júlia Diumenjó, Issam Drary, Estela Franquesa, Carlos Garcia, Júlia Garcia, Pol Guarné, Jose Carlos Iturralde, Mireia Palà, Daniela Beatriz Pérez and Maria Villares.
Teachers:
Araceli Viñes (educational coordinator and music teacher), Maria Àngels Padilla (professor of visual and plastic Education and ICT coordinator) and Eulàlia Clos (director)
Curation and coordination:
A Bao A Qu Association
Directed by:
Culture Institute of Barcelona
Barcelona Education Consortium