Mariona Naudín

IN RESiDENCE

at the School

Barri Besòs

http://marionanaudin.blogspot.com.es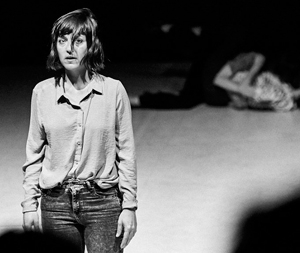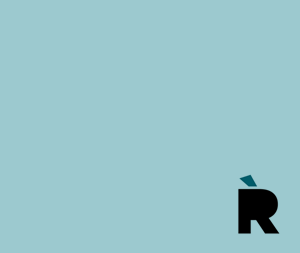 Mariona Naudin is a theatre performer, writer and director. Trained in Spain, Argentina and Germany, she holds a degree in Gesture Performance from Barcelona Theatre Institute. At present, she combines her work as an artist with Cultural Anthropology studies at the University of Barcelona.
She has worked for such choreographers and directors as Xavier Le Roy (Restrospectiva, de Xavier Le Roy. Fundació Tàpies 2012), Roger Bernat (Numax-Fagor-Plus, Internationales Bürgerbühnenfestival Theater Freiburg) and Arantxa Martínez (The Present, Tanz im August, Berlin), among others. She also pursues a solo career, her works including: VIP, homenaje a Severiano Naudin (Jury Prize at Festival 100º Berlin 2013, Hebbel am Ufer Theater), Una família balla (Festival TNT, 2015), Una família balla segona part (Antic Teatre, 2017) and Kopfkino (Festival Sâlmon, Festival Escena Poblenou 2016). She is a member of the group Mos Maiorum, contributing to the creation of the eponymous documentary show that was first performed to great acclaim at TNT 2016.
In 2016, Naudin, now a member of the ARTAS group, linked to the dance and art factory La Poderosa, was artist-in-residence at El Graner.
Her work is heterogeneous and embraces various languages: dance, documentary theatre, text, site-specific and so on. Moreover, her creations are inspired by disciplines in the social sphere, such as history and anthropology. Her key interest in her research revolves around the desire to find an ideal format for content, to invent and construct new devices that enable the stage materialisation of the prime need, content. In short, to find her own, appropriate way of presenting what we need to say to the world.
Biography written in 2017
School Barri Besòs
http://agora.xtec.cat/iesbarribesos/
The Barri Besòs participates for the second time in RESIDENCIAL, and does it with a group of students of 2nd of ESO.
/
The Institut Barri Besòs has gradually been constructed over the years since 1977 thanks to the joint effort of parents, teachers, pupils, local residents, the authorities, associations and institutions. This collaboration has given rise to a publicly-run education centre rooted in its social environment and open to the neighbourhoods that it serves. Democratic and participative in its running, it has endeavoured to put in place a range of quality education that is sensitive to positive discrimination to compensate for social inequalities and which seeks to foster scientific and technological education and the values of humanistic culture. 
Participants
Students 2nd of ESO:
Suhaila Benchikh Zahidi, Nerea Bueno Tejada, Darius Calin, Ana Cerillo Cano, Gabriel Cortés Clavería, Mª Carmen Esquitino Pérez, Joel Gutiérrez Paez, Abraham Martínez Amador, Alba de Lucía Miguel Bonilla, Sandra Rabadán Plaza, Wahab Sajid and Ali Raza Syed
Teachers:
Jordi Sànchez and Conxita Jiménez
Curation and coordination:
Tomàs Aragay and Elisabeth Ruiz (Antic Teatre)
Directed by:
Culture Institute of Barcelona
Barcelona Education Consortium