Marc Vives

IN RESiDENCE

at the School

Moisès Broggi

marcvives.eu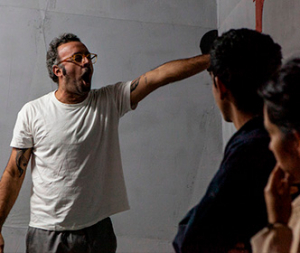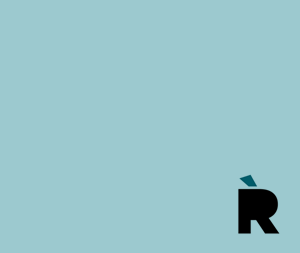 Marc Vives Muñoz (Barcelona, 1978) is an artist, researcher, teacher and producer. Basically he sings and swims, recently on the Costa Brava where he aims to find clues as to why he does what he does. He moves between visual arts and live performance arts. He undertakes this work from different individual and collective learning strategies together with Laia Estruch, Juan López, Martín Vitaliti, the research group Si CentroCentro fuera FueraFuera, in educational contexts such as Eina or Massana, and through the community cultural management project GRAF.cat
He develops an experimental performance format that includes projects such as Cantar el agua (GREC, La Caldera 2020), SSSSS (Multiverso Grants 2019 ), La Fiesta (Antic Teatre in Barcelona 2019 and CCMEX in Mexico 2020); Vengo cada día por si acaso (etHALL, Barcelona, 2018), Es que ahora no puedo (etHALL, Barcelona, 2018), Barcelona atracción (Mercat de les Flors, Barcelona, 2016), The Wilson Exercises (Rogaland Kunstsenter, Redcat, Miró Foundation, 2016).
School Moisès Broggi
www.institutbroggi.org
After the residences of Gerard Guix and Montse Rodríguez, Jaume Pitarch, Big Bouncers, Pau Miró, Perifèria (Núria Guiu and Pau Milla) and Julia Spínola, this is the seventh consecutive year of participation of the Moisès Broggi Secondary School (El Camp de l'Arpa del Clot, Sant Martí) in iN RESiDENCE. This time, the Broggi school participates with a group of students from 4th of ESO.
/
The Institut Moisès Broggi embarked in 2011 on a major shift towards project-based compulsory education in which art is of great importance. Its efforts in alliance with local institutions such as the MACBA, Sala Beckett and Hospital de Sant Pau, among others, give it a special dynamism. 
Participants
Students from 4th ESO
Aina Balbas Mani, Isaac Byrne Marshman, Lucia Carrero Juárez, Sara Clot Guerrero, Clara Davies Canet, Aina Donaghy Rovira, Leire García Arribas, Ane Gereka Paredes, Jéssica Gimeno Beltrán, Bruna Hortal Janer, Gina Llado Larreula, Natalie Elizabeth Quintanilla Barrantes, Samantha Rueda Rodríguez, Nora Ruiz Pertiñez, Júlia Sanz Coro, Lia Sanz Marchal, Pere Gustav Serena Janoske, Duna Verdu Pintor, Lena Von Helmolt Pessoa.
Teacher
Gené Gordó
Curator and coordination
MACBA. Museum of Contemporary Art of Barcelona
Management
Barcelona Culture Institute
Barcelona Education Consortium