Lluís Sabadell Artiga

IN RESiDENCE

at the School

Collserola

www.sabadellartiga.com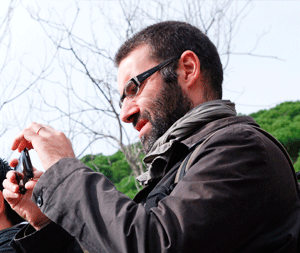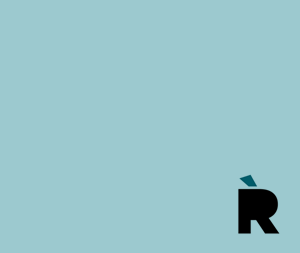 Lluís Sabadell Artiga (Girona, 1974) is an artist, performer, curator, set designer and graphic designer. He got his Bachelor's degree in Fine Arts by the University of Barcelona in 1997 and a Master's Degree in Comparative Studies in Literature, Art and Philosophy by the University Pompeu Fabra (Barcelona) in 2008.
His work is a reflection about the relationship between man and nature and landscape, from varied formats and disciplines: art interventions such as the series Open Horizons for Synthetic Worlds (2007) or Post-Nature (2008); artwork in nature, like Golden Stone I and II, Process Work No. 1 and No. 2; music performances as Illuminatio (2007) or the forthcoming opera Synthesis or the discovery of honey (2009); curator of such exhibitions as The Transgressed landscape (2005), LAV01: Living Architecture Laboratory (2006), and Invisible Landscapes/Impossible Places (2007); conferences like Nature, Art, Science and Technology (2005) and Trajections: Landscapes in constant fluidity (2006); or workshops at several Spanish universities, like LAV01: Architecture and Life(2007) and LAV02: Ecological Architecture (2007), The Expanded Landscape(2008) and Post-Oil Cities (2009).
He has been an invited lecturer in many universities, including the Superior Technical School of Architecture of Las Palmas de Gran Canaria, Elisava-UPF or the International University of Catalonia.
Ecosistema Urbano is an open structure devoted to research and architectural design. Its main feature is its high sensitivity towards ecology and its commitment with sustainability of our cities and the whole planet. Contrary to passive theoretical and critical attitudes of architecture, this structure bets for action, from a critical, proactive point of view of reality, used as project mechanism.
Biography written in 2009
School Collserola
The high school Collserola was founded in 1976.
School closed in 2011.
Included in the progressive, open-minded and cross-curricular syllabus of this school, the group 4 (equivalent to last year of junior school) took part in the project "artists iN RESiDENCE in high schools in Barcelona", involving 26 students aged 15 and 16 years old. Teachers of optional subjects were also involved in the project, including visual and plastic art, music, technology, nature sciences and French language. The project was also included in the syllabus of Catalan language. Thanks to this organization, the project and the learning process worked cross-curricular, allowing 3 consecutive hours to the artist Lluís Sabadell Artiga to work with the students, with the simultaneous participation of other teachers.
Presentation written in 2009
Participants
Students 3rd of ESO: 
Iván Arias, Jean Carlos Banchón, Amanda Boix, Adrià Canos, Dayana Karina Cárdenas, Tamara Cuenca, Nerea de la Peña, Javier Flores, Noé Gámez, Andrés García, Ian Carlos García, Arantxa González, Ian Linares, Milagros Marines, Mateo Navarro, Darling Paredes, Christian Paredes, Jennifer Pérez, Judit Peñafiel, Maideny Ramírez, Michell Robles, Víctor Santos, Alexandra Váldez, Erick Vera, Miguel Vizcaino and Venislav Vutev.
Teachers:
Antoni Aragón, Raimon Balagué, Raúl Bru, Magda Meseguer and Ricard Solé.
Curation and coordination:
A Bao A Qu Association
Directed by:
Culture Institute of Barcelona 
Barcelona Education Consortium