Laura Llaneli

IN RESiDENCE

at the School

Quatre Cantons

http://www.laurallaneli.com/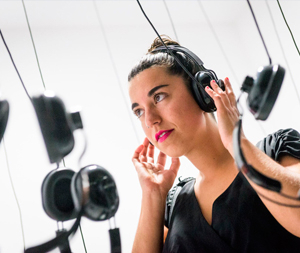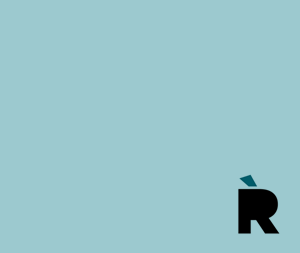 Laura Llaneli (Granada, 1986) studied music at the conservatory in Sabadell and took her diploma in Graphic Design. She holds a degree in Fine Art and a Master's Degree in Sound Art, both from the University of Barcelona. She is a member of Sons Barcelona, the Nenazas group and the bands Black Baltic and Pradera, and is also the editor of the Hangar sound art blog.
Laura Llaneli's work explores the relation between sound and music production and experience and the practices and devices of the contemporary arts. In it, she emphasises the impact of variations on the stable patterns and structures of certain cultural products. In some projects, she tests the resistance of the pop sound as a social icon, altering recent popular songs; in others, she works with classical and jazz, varying the parameters through production, temporality and spatiality. Her work focuses on artistic and musical production, education and research, her projects taking the form of concerts, installations, performances, records and publications.
In 2017, she has shown work or taken part at Bòlit Centre d'Art Contemporani (Girona), The Museum is Closed (MACBA), the Loop Festival at Can Trinxet, Festival Embarrat (Lleida), Urgel3 (Madrid), Just Mad and SWAB. In 2016, she was selected for La Colmena (Madrid), the Magnet programme (MACBA) and the Miquel Casablancas Prize, and showed her work at Casaplan (Valparaíso, Chile), Swinton&Grant (Madrid) and Lo Pati (Amposta). In 2015, she received residencies at MMSU (Croatia) and Art3 (France) and took part in the TSONAMI Festival (Chile). From 2012 to 2014, she had residencies at Lo Pati / Eufònic, Nau Estruch and Hangar. She was selected by Bcn Producció and the Sala d'Art Jove, and showed her work at Artssònica (ASM) and FAQ-Factotum (Fundació Antoni Tàpies) among others.
Biography written in 2017
School Quatre Cantons
www.4cantons.cat
The Quatre Cantons participates for the second time in RESIDENCIAL, and does it with a group of students of 3rd and 4th ESO.
/
The Institut Quatre Cantons (Poblenou, Sant Martí) opened in the 2011-12 academic year. Its educational project includes the development of creativity as one of core elements of its work to achieve pupils' personal cultural and emotional growth. To this end, the school employs methodologies focused on creation and on the expression of ideas, feelings and emotions. 
Presentation written in 2018
Participants
Students 3rd & 4th of ESO:
Anaís Martín, Andrea Jariot, Anna Valeria Ventosa, Arnau Gabaldon, Berta Martín, Catalina Pilar Varas, Dhara Zoe Tisato, Elena Jiménez, Gaël Sanoguera, Juan Martínez, Judith Martínez, Lucia Estrella Ramilo, Luciana Antelo, Maria Jiménez, Maria Martínez, Maria Pradas, Oriol Fariñas, Paula Sancho, Paula Villariezo, Raúl Llamas, Valeria Pascucci and Juan Araujo
Teachers:
​Juan Pablo Losada and Mariana Amador
Curation and coordination:
Núria Aidelman, Laia Colell and Agnès Sebastià (A Bao A Qu Associaction)    
Directed by:
Culture Institute of Barcelona
Barcelona Education Consortium