Jorge Albuerne

IN RESiDENCE

at the School

Martí Pous

jorgealbuerne.wordpress.com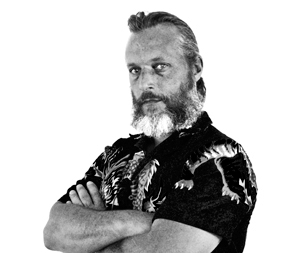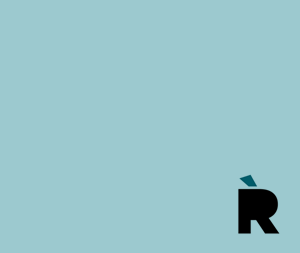 I was born in Oviedo (Asturias) one year before the death of the dictator…
I graduated in Fine Arts (sculpture and ceramics) from the UPV/EHU and since 1998, I have been studying and practising disciplines related to the world of movement and dance. In this regard, I have been part of companies such as Las Malqueridas and RaraAvis.
In 2000, I started specific training in the area of circus disciplines (until then I had been self-taught), including acrobatic poses, mini trapeze and Chinese pole.
I have been in various companies that have always tried to work from the perspective of this blending of visual arts, movement, circus, writing, etc. These are the origins of Zirkus Frak, Cecilia Colacrai/Jorge Albuerne and VAQUES company.
As a solo artist, I have created the shows Señora!!!, dos, KungFú(hundido), AzzURRo, Anderdesí and NOMARRAMON.
 I have taken part as a performer and/or co-creator in various projects and in collaboration with other creators from various fields (circus, theatre, dance, visual arts, audiovisuals, etc.) including:
Rosa Muñoz, Cecilia Colacrai, José Luis Redondo, Taxio Ardanaz, Antic Teatre, La Poderosa, Tin Can Company, SIDE Kunst Cirque, Les Antonietes, Hui Basa, Colectivo NAQBA, Nilak, Circ Teatre Itinerant, Circo Raluy Legacy, etc.
I have also supported and coordinated creative processes in the roles of external observer, direction, searching for material and/or writing, for Envà, Buit, C%RC, En Ebullició, Combinats de Circ 47 y 53, DOMUS (Trapezi 2014 opening), OvviO, Sweet Chilly, CRECE 2020, etc.
As a teacher, I have given training courses in Chinese pole and/or movement in various centres in Europe, Mexico and Argentina.
I currently live in Barcelona and I continue to work as a performer, creator and in stage support, as well as developing the 'writing/dramaturgy in circus' workshop (d) Escribir el Riesgo (FICI Buenos Aires, CAU Granada, Encuentros Dramaturgia 9Barris).
However, in addition to all of these fortunate encounters, I have also had unfortunate, insignificant, forgettable and everyday ones, which I will not name but which have made me what I am today.
Biography written in 2020
School Martí Pous
http://agora.xtec.cat/insmartipous
This is the second time Martí Pous has taken part in IN RESiDENCE. For the tenth edition (2018-2019) Cristina Checa took up the residency with a group of 2nd-year compulsory secondary education (ESO) students.
/
The Martí Pous Secondary School was created in 2017 and is part of the cultural and educational facilities located within the Fabra i Coats enclosure. The neighbourhood containing the Creation Factory, the Art Centre, the Harmonia Athenaeum, the Ignasi Iglésias Library - Can Fabra, the Musicians Workshop and the Barcelona Artistic Resources Centre (CRAB in its Catalan acronym), among others, contributes to assert the dimension of this secondary school as a centre of cultural production, together with the La Filadora Nursery School, the Can Fabra Primary School and the Vapor del Fil Secondary School.
Presentation updated in September 2022
Participants
Students 4th of ESO
Martina Blanco Heredia, Naia Canales Pascual, Aaron Domenech Ventura, Ibai Ferrer Godoy, Júlia Grau Andreu, Martina Jiménez, Aleix Madrid Sánchez, Carlota Oller Navarrete, Alba Palomo Aguilera, Iria Placín Blanco, Lucía Ramos Renedo, Xènia Romero Aguilar, Laia Saguer Cartes and Mia Brazil Salvatierra Rios.
Teachers
Eva Navas and Ignasi Varea
Curation and coordination
La Poderosa
Directed by
Institut de Cultura de Barcelona
Consorci d'Educació de Barcelona