Itxaso Corral and Lara Brown

IN RESiDENCE

at the School

Escola Turó de Roquetes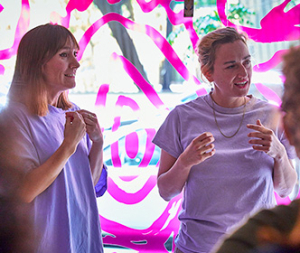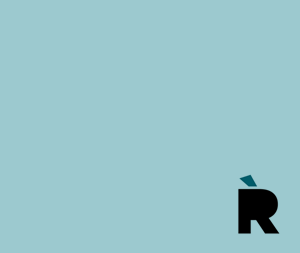 Itxaso Corral (Bilbao, 1979) and Lara Brown (Burgos, 1986)
Itxaso Corral
https://itxasocorralarrieta.com/
A living organism that started to take shape as a result of the passionate meeting between an immunologist and a bacteriologist. During my childhood and teenage years, I walked around the Basque mountains learning about mycology, botany, meteorology, grammar, magic, and gastronomy.
I work as an artist and focus my work on living arts, performance, physiology, writing, publishing, education and arts research.  I have a degree in Journalism and Performing Arts from the Basque Country, a diploma in Film and Performance Studies (University of Kent, England) and a degree from the École de Théatre Jacques Lecoq, Paris. I have studied the Masters in Scenic Practice at the University of Castilla La Mancha (UCLM) and the Museo Nacional Reina Sofia (Madrid) and the PEI, Programa d'Estudis Independents del Museu d'Art Contemporani de Barcelona (MACBA).
Since 2009 I have been conducting and performing Performative and Dramaturgical research based on the body, speech, music and writing. Currently, I am part of the MACBA education team participating in various educational, experimental and performative projects, and I also coordinate the transgenerational artistic programme En Família. I collaborate regularly with La Caldera, Centre de creació de dansa, and with its editorial line Lo Otro. Together with the artist Anabella Pareja, we have created Hemos perdido el cosmos, where we practice "cosmic tiny skills" in the form of publications about performance and intuitive states. Recently, we have been working on the project Pràctiques del Maternar Maternando.
I am in the process of creating a series of performances and workshops called Botanografias Callejeras, about the plants that skirt the asphalt and our life in inevitable atmospheric immersion, and I am also working on my PPhD (Paranormal Doctoral Thesis) in which I am researching about permeHabilitats, sonorous invocations and calligraphies. Now, I am also a new mother, in other words, a newborn: I have just become a baby!
Lara Brown
https://www.lacaldera.info/ca/persones/larabrown
She was born in Burgos, but works between Madrid and Barcelona. She is an artist, choreographer and dancer. Since 2017, she has been creating and performing her own pieces. Her understanding of creation is based on the investigation of movement as a generator of a poetic gesture. Over the last few years, her work has focused on analysing the impact of folklore on contemporary life. As a result, she obtained the creative residency at Graner, Centre de Dansa i Arts Vives, with the project El Movimiento Involuntario (2021). Her previous work, Bailar o Lo Salvaje, has been presented at festivals such as DANSA Metropolitana (Barcelona), Bailar los Patios (Centro de Cultura Contemporánea Conde Duque, Madrid) and Festival Dansa València, among others.
She was awarded a grant in 2021 to form part of the Circuitos de Artes Plàsticas in the Community of Madrid for her work Puede que haya maneras de acercarnos, a performative project created with the idea of how to generate affect, proposing and experimenting with other ways of keeping us together and accompanying us, even when we are apart. This project follows her work as a family workshop in the framework of Enfamilia (Museu d'Art Contemporani de Barcelona, MACBA), together with the artist Amalia Ruiz-Larrea, with the curatorship of Itxaso Corral.
She is regularly linked to La Caldera, Centre de creació de dansa (Barcelona), where she collaborates with publications related to movement practices and creates tools for accompanying artists. At La Caldera, she has participated in programmes such as Brut, ARAR, BRUTAL and Corpografies.
Presentation updated in September 2023
School Escola Turó de Roquetes
https://agora.xtec.cat/insesturo-roquetes/
This is the Institut Escola Turó de Roquetes' third consecutive participation in EN RESiDÈNCiA. Previously, it has hosted Sonia Gómez's creative processes, with the mediation of the Mercat de les Flors i el Graner (2021-2022) and Marina Congost's (2022-2023), with the mediation of the Teatre Lliure. This time, Turó de Roquetes is participating in the programme with a group of first and second year ESO students.
/
Turó de Roquetes was created in 2011, as a result of the integration of two primary schools in the neighbourhood of Roquetes (Nou Barris): Escola Gaudí and Escola Sant Antoni Maria Claret. El Turó de Roquetes links its participation in EN RESiDÈNCiA to the desire to situate the performing arts as an articulating element of the school's educational project. 
Participants
1st and 2nd ESO students
Teachers
Marta Torres and Anna Valls
Committee and coordination
La Caldera
Management
​Institut de Cultura de Barcelona and Consorci d'Educació de Barcelona