David Climent

IN RESiDENCE

at the School

Salvador Espriu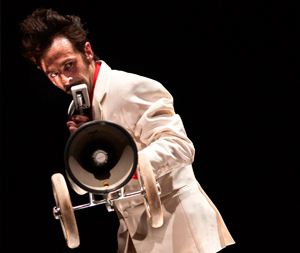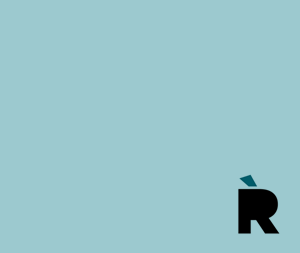 David Climent (Castelló, 1977). Actor, performer, dramatist, stage director and paella maker.
He was born in Castelló in 1977. His mother was a butcher and his father a bricklayer. His closest artistic influence was his uncle, Paulino, who sang at weddings, christenings and communions as part of an orchestra. Before discovering his creative side, he tried his hand at various activities, as a boy scout, an athlete, a bricklayer, a surveyor's assistant and a waiter, among others.
Around 1993, he founded La Nefaria and Poaldefem, where he took part in a series of performances arising from a strong social and political commitment. In 1997, after some years of instinctive and self-taught creations, he decided to train as an actor, taking part in various workshops and seminars, and he studied at the Jaume I University's Theatre Classroom. While he was there, along with other students, he founded La Casual, a theatre company linked to the university, and he met Pablo Molinero, with whom he created Loscorderos.sc in 2003.
He has worked as a performer with companies such as La Danaus, Sol Picó, La Fura dels Baus, Visitants and La Viuda, as well as with creators such as Sergi López, Jorge Picó, Juan Carlos Lérida and Enric Montefusco. He has also collaborated with various stage projects, including: Caín & Caín by Mal Pelo, Pelat by Joan Català, Compra'm and The legend of burning man by Insectotròpics, Wasted and  La calavera de Connemara by Iván Morales, and Ji Gou by Neus Vila Jurgens, among others.
Since 2016, he has been working with Pia Nielsen (Miss Q) on the Animal Vegetal musical project.
Biography written in 2020
School Salvador Espriu
https://agora.xtec.cat/ies-espriu
This is the second year running IES Salvador Espriu (El Clot, Sant Martí) has participated in IN RESiDENCE, with a group of 3rd- and 4th-year compulsory secondary education (ESO) students. Clara Nubiola was the resident artist during last year's edition.
/
The Salvador Espriu Secondary School (El Clot, Sant Martí) began operating in 1996 and is located in Plaça de les Glòries. It occupies a new building, next to the La Farinera del Clot Cultural Centre. El Salvador Espriu places the participation in the iN RESiDENCE programme in the transformation processes of its entire educational community and its connections with the most immediate environment.
Participants
Students of 3rd and 4th of ESO
Abraham Josué Andrade Gómez, Deyran de Jesús Arias Burgos, Ángel Cuadros Pazmiño, Anaid Díaz López, Elisa Fernanda Hernández Alvarado, Salomé Humanante Romero, Viktoriia Kisak, Aina López Closas, Camila Abigail Navarro Genez, Joel Núñez Pol, Joan Perera Torres, Carla Pérez Alonso, Aura Doménica Rivera Manrique, Samreen Samreen , Sonia Serrano Horrillo, Nikol Lucia Serrano Lievano, Jiahao Xu and Piero Josué Zúñiga Montalvo.
Teachers
Montalbà Bori, Sergi Abate and Mònica Sandoval
Curation and coordination
Mercat de les Flors
Directed by
Institut de Cultura de Barcelona
Consorci d'Educació de Barcelona