Xesca Salvà

IN RESiDENCE

at the School

Escola Trinitat Nova

hangar.org/ca/xesca-salva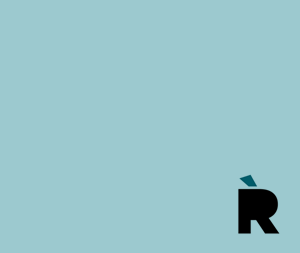 Xesca Salvà (Llucmajor, 1978)
Graduate in Stage Design at the Barcelona Theatre Institute (2014) and in Catalan Philology at the University of the Balearic Islands (2000). She has been working as a stage designer of spaces, character and light since 2010 in many theatre, dance and circus projects (with companies such as Leandre, La Ruta 40, Lali Ayguadé and Manu Rodríguez and in various productions of the Teatre Principal de Palma or the Teatre Lliure). The latest plays which she has designed spaces and costumes for include: Sis personatges i Càsting Giulietta, directed by Juan Carlos Martel, at the Teatre Lliure; Reiseführer, directed by Ferran Dordal, also at the Lliure, Inquilino, Numancia, 9 2ºA directed by Judith Pujol at the National Drama Centre in Madrid, Forasters vindran by Marta Galán, Teatro Amazonas and Canto Mineral by the Azkona-Toloza company.
Together with Clara Manyós, she has also directed, the show Frank, a proposal for all types of audiences about the figure of Franco, at the Teatre Lliure in the 20-21 season.
She currently combines her work as a stage designer with the creation of her own scenic pieces such as Cases (2017, TNT Festival; 2019, Greek Festival), a multi-faceted piece on privacy, game and memory, which revolves around objects, sound, interactivity and documentary (http://projectecases.tumblr.com) and Understory, a project on life and marginalisation, with Marc Villanueva Mir, this year in a residency at the Teatre Lliure, present in the ZIP Festival of the National Theatre of Catalonia and co-produced by the TNT Festival and the Schaübude Theatre in Berlin.
Presentation updated in September 2022
School Escola Trinitat Nova
https://agora.xtec.cat/ietn
The Trinitat Nova (TN) School's (Trinitat Nova, Nou Barris) fourth consecutive participation in the iN RESiDENCE programme. The TN School links its participation to the iN RESiDENCE programme within the framework of its unique cultural feature (visual arts and audio-visual communication). In previous editions it has hosted the creation processes of Isamit Morales (2019-2020), Arnau Sala (2020-2021) and Lina Bautista (2021-2022). Once again, a group of 3rd-year students take part in it.
/
The Institut Escola Trinitat Nova is a global educational project that is set up as a single educational centre (0-16 years) within the framework of wider socio-educational facilities and initiatives in the Trinitat Nova neighbourhood. The ieTN's approach links educational action to community action, as it is difficult for them to make complete sense if they are separate, and the more they are aligned, the more useful and interesting they become.
Presentation updated in September 2023
Participants
Students from 4th of ESO
Teachers
Lara Sanchez and Ana Puerto
Curator and coordination
A Bao A Qu
Management
Institut de Cultura de Barcelona
Consorci d'Educació de Barcelona