Victor Ruiz Colomer

IN RESiDENCE

at the School

Lluís Domènech i Montaner

http://vrrzcr.blogspot.com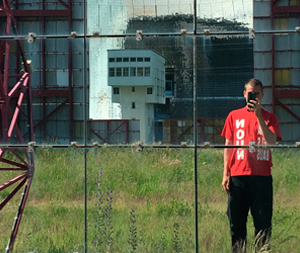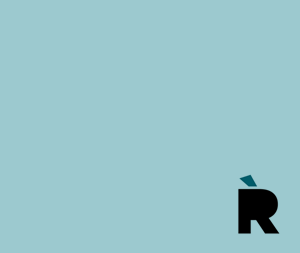 Victor Ruiz Colomer's projects formulate participative and collaborative processes based on self-management. His proposals are consolidated by means of physical structures that contain what are known as "games without winning", an approach that favours intuition and improvisation and puts immediate results to one side.
Using mechanisms that exploit space and modify its uses, his projects activate situations which invite us to intervene and put our inventiveness into practice. Positioned in an intermediate space where sculpture becomes performance and the performance is adapted to human and climatological factors and the resources at hand, his work investigates the playful and inclusive side of artistic action. Encouraging the coming together and stimulating the pooling of a wide variety of knowledge, Victor Ruiz Colomer's work covers a broad range of themes, including horticulture, education and energy policies, while also adopting a critical position towards the uses and meaning of public space.
Victor Ruiz Colomer (Barcelona, 1993) has a diploma in Art and Design from Ravensbourne College (London) and he is a Fine Arts graduate from the Slade School of Fine Art (London). He has worked with Joe Highton since 2016.  Some of their most recent projects include Regulateur de Flux, VOL (Barcelona, 2019) and Certified, Fresh, Loop City Screen (Barcelona, 2019). They have held individual or collective exhibitions in MART (Dublin, 2016), Limbo (London, 2016), Sant Andreu Contemporani (Barcelona, 2017) and MUU (Helsinki, 2018). In 2018, they were resident artists at 5x5x5, coinciding with the celebration of Manifesta12 (Palermo) and they were selected for the 6th Moscow International Biennale for Young Art.
 Presentation updated in September 2019
School Lluís Domènech i Montaner
www.domenechimontaner.cat
This is the fourth time that the Lluís Domènech i Montaner secondary school (La Marina de Port, Sants-Montjuïc) has taken part in the programme, after residencies from Francesc Torres, BTOY and Ro Caminal. On this occasion, it is participating with a group of 3rd year ESO students.
/
The Institut Domènech i Montaner opened its doors to pupils in the 1996-1997 academic year. It describes itself as an education centre open to its local environment that seeks to form socially competent people who embrace the values of solidarity and respect for difference. 
Participants
Students 3rd of ESO
Alejandro Jiménez Mir,  Pau Rodríguez Duran,  Marc Rodríguez Dura, Dayana Margot Beslanga Chávez, Aleix Romero Suñer, Gisela Mirabet Raurell, Ingmarie Rosa, Luisa Fernanda Montalvan Isaula, Raquel Monterde Cutillas, Zaira Jimenez Jimenez, Gabriel Augusto Moreira Moraleda, Germán-Román Tamtchouk García, Nerea Ortega López, Ainara Cáceres Millán and Miquel Vilardell Soler
Teachers
Teresa García and Ada Vázquez
Curation and coordination
Espai 13, Fundació Joan Miró de Barcelona
Direccted by
Institut de Cultura de Barcelona
Consorci d'Educació de Barcelona
Residence tied to Pla de Barris