Toni Giró

IN RESiDENCE

at the School

Josep Serrat i Bonastre

www.tonigiro.net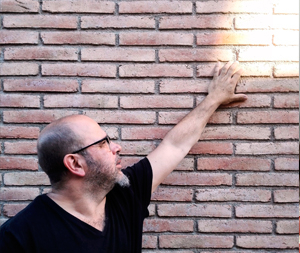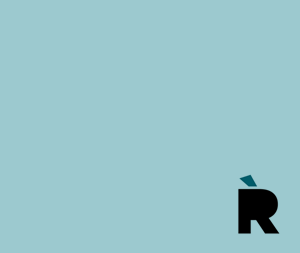 In his artistic practice, Toni Giró focuses on the difficulties implicit in translation, which, through plays on words and visual artifice brought to literal paroxysm, he reveals to be imperfect and, to a large extent, impossible. Translation is, then, an allegory of the shortcomings of communication, often deliberate, which affect the public sphere. In many cases, his works express the loss of meaning of words and suggest the re-signification that they could adopt by placing them out of their usual context. All this suggests a causality that should be found in the uses and misuses made of written language. Through sculpture, installation and large series of photographs and videos, Toni Giró explores themes with humour and irony, his art expressing a subtle understanding of reality.
Toni Giró's solo exhibitions include Economies del desgast: Toni Giró / Jordi Mitjà (ACVIC, 2015); A la intempèrie. Container (IGAC. Netart project, 2014); Warlike. Atles d'un món difícil (Centre d'Art Ca l'Arenas. Museu de Mataró, 2011); Action must not be reaction but creation (Espais. Centre d'Art Contemporani, Girona 2007); Zona Espera (Espais. Centre d'Art Contemporani, Girona, 2003); La porta als nassos (Metrònom. Sala Nil. Barcelona, 2002). His latest theatre projects are: Escrit en l'aire, with Valère Novarina, Cesc Gelabert and Moisès Maicas (Teatre Lliure Montjuïc. Festival de Barcelona Grec 2016); Psicosi de les 4.48, by Sarah Kane (La Seca Espai Brossa, Barcelona); Lampedusa Beach, by Lina Prosa (Teatre Akadèmia, Barcelona, 2014-15); Agulles al taló. Projecte de fusió de flamenc contemporani (BarriBrossa, 2014); and El pas, by Joan Brossa (MACBA, 2012). In 2016, Toni Giró received the BBVA Theatre for Best Show.
Biography written in 2016
School Josep Serrat i Bonastre
www.serratibonastre.cat
The school is taking part in the programme for the second time with a group of fourth-year ESO art pupils.
/
Institut Municipal Serrat i Bonastre celebrated its 125th anniversary last year with an in-depth renewal of the secondary school's educational programme: in order to provide an effective response to demand amongst pupils in the northern area of the Gràcia neighbourhood, the vocational training courses previously taught here were transferred to other specialised centres in the city and, this academic year, the school provides ESO compulsory secondary education and the baccalaureate courses in the liberal arts, science and art. In such a context of change, participation in an initiative like the Artists In Residence programme is seen as strategic for the entire education community at the school.
Presentation written in 2015
Participants
Students 4th of ESO:
Raquel Alemany Pellicé, Domenica Alexandra Barragan Flores, Aitana Besses Ortiz, Gemma Calero Casadesús, Judit Celaya Quibus, Sara Cendoya Izquierdo, Valentina Duchowney, Karen Yamilet Escoto Duarte, Claudia Gatell Pollán, Jesús Alejandro Hernández Suárez, Luana Hope Pavanetto, Steffanie Selena Leon Carreño, Marvin Orellana Flores, Helena Pujol Flotats, Alaniz Constansa Santos Romero, Florina Alexandra Vijulan, Laura Vila Martínez and Jennifer Mireia Yarleque Montes              
Teachers:
Anna Maria Gálvez (visual and plastic education) and Jaume Olivé (catalan language)
Curation and coordination:
A Bao A Qu Association
Directed by:
Culture Institute of Barcelona
Barcelona Education Consortium