Svantje Bußhoff

IN RESiDENCE

at the School

Vall d'Hebron

https://svantjebusshoff.net/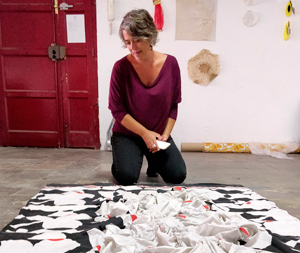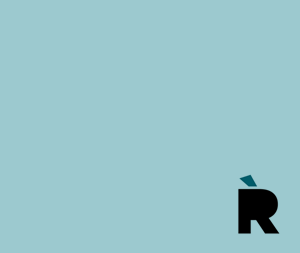 Svantje Bußhoff (*1972, Neustadt in Holstein, Alemanya). Llicenciada en Belles Arts (pintura) i postgrau d'art sonor a l'HfBK Dresden, Alemanya. Formada també en l'ofici tradicional de l'enquadernació. 
Viu i treballa a Barcelona des del 2001, on desenvolupa una obra pictòrica, gràfica, sonora i objectual, en què utilitza estratègies de destrucció i reparació.
La seva obra s'ha mostrat en biennals d'art a Tarragona, Castelló, Manacor, Tortosa, Ferrol, Pontevedra i Guimaraes (Portugal). Ha exposat també a Barcelona, Palma de Mallorca, Hamburg, Dresden i Lleida.
Imparteix monogràfics entorn del llibre a BAU Centre Universitari de Disseny, EASD Pau Gargallo, EADT de Tarragona i centres privats.
La seva obra gira entorn del no-res i la impossibilitat de la percepció d'aquesta. La recerca formal i conceptual se centra en els dualismes de buit vs. estructura, estructura vs. detall, i actualment s'enfoca en la relació destrucció-reparació i la idea de sanar.
Presentació actualitzada el setembre del 2020
School Vall d'Hebron
www.xtec.cat/iesvallhebron
Quarta participació de l'Institut Vall d'Hebron (Sant Genís dels Agudells, Horta-Guinardó) a EN RESiDÈNCiA. De nou, amb un grup d'alumnes de segon d'ESO. Margarita Andreu (2010-2011), Agnès Pe (2018-2019) i Alejandro Palacín han estat els artistes residents d'edicions anteriors. 
/
The Institut Vall d'Hebron is housed in a Modernista building dating from the early 20th century that was originally designed by Enric Sagnier i Villavecchia as an orphanage and was then converted into an education centre during the 1970s. Situated near Collserola Park, the school offers one of the broadest ranges of teaching in the city of Barcelona. 
Participants
Students of 4th of ESO
Mariam Allouch Moreno, Nayerli Alexadra Analuisa Gallegos, Nikole Bakhuis Marban, Mª Fernanda Caldeira Morales, Izan de la Fuente de Castro, Walid Jaddi Agrad, Edgar Lara Torrevillas, Juan Jose Moyano Alfocea, Cèsar Muñoz Arroyo, Carlos Prudencio Real, Gerard Reyes Pinto, Mateo Alejandro Salgado Rodriguez, Nayara Torres Gómez, Pau Villar Soria and Héctor Yébenes Iglesias
Teacher
Laura Murillo
Curation and coordination
Museu Nacional d'Art de Catalunya and A Bao A qu
Directed by
Institut de Cultura de Barcelona
Consorci d'Educació de Barcelona