Sergi Fäustino

IN RESiDENCE

at the School

Costa i Llobera

blog de Sergi Fäustino a Teatron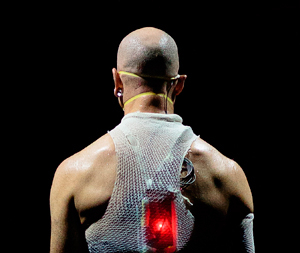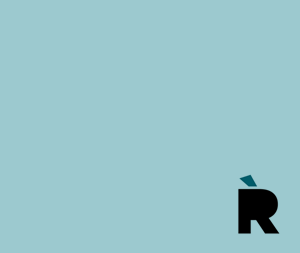 right now, the front part of both my feet is resting on the ground, from the toes to the ball of my foot. the second toe on each of my feet is twisted, it runs in the family, my cousin's are the same and my grandmother's sister also had them. my ankle is slightly flexed, just a bit, just enough to feel a bit of tension in the area. both my ankles have been operated on, I tore my lateral ligaments while playing basketball. not both at the same time, first one and then the other the following year. later I strained both my ankles. they are still weak and I've never been able to jump as well as I could before. my lateral and medial head muscles are touching the bar that crosses the chair underneath. they're taking some of my weight and so I can feel the bar a bit more. my knees are bent at a 45-degree angle. I can feel my weight on the chair through the back of my thighs. I'm more aware of my right quadriceps than my left. my pelvis is at an angle and my lower back is stretched due to the action of my hamstrings. my hamstrings are short because I used to go dinghy sailing during puberty, the time when the adult body forms. this is bad for the lumbar region but good for protecting the knees. I find it difficult to keep the lower part of my back straight. my belly is sticking out and my guts are supported inside. the upper part of my arms is hanging from my shoulders and my forearms rest on the computer, just before my wrists. I can't fully stretch my right arm out because of an injury I did to myself when I was small. a bit of bone broke and ended up in the joint. my fingers are on the keys. my neck is tilted slightly forward and my head is tipped back, looking at the computer screen as I write this.
wait a second, I'm going to take a photo of myself.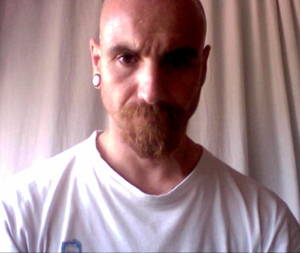 there.
two minutes ago, I was in almost the same position as I am now. two hours ago, I was running through woodland. two days ago, I was wondering how I could work with the image through the body and how I could explore the subject through my practice. in fact, I'm still wondering about it. two weeks ago, I spent four hours riding my motorbike along windy roads and it was incredible, but if I had to describe it to someone, I wouldn't know how. two years ago, I put on my first show, Nutritivo, again, and my son was in the audience. twenty years ago, I was working as a nursing assistant in a clinic for the elderly and I hadn't yet begun to dance. forty years ago, I was five years old. today is 6 July 2018.
Biography made in 2018
School Costa i Llobera
www.costaillobera.org
Following the residencies of Pep Vidal (seventh edition, 2015-2016) and Antonio R. Montesinos (ninth edition, 2017-2018), the school is participating for the third time in IN RESiDENCE, with a group of pupils in the first and second years of compulsory secondary education.
/
The Institut Escola Costa i Llobera (Sarrià) is an education centre with a long tradition of involvement in educational reform movements and has very close connections with the neighbourhood of Sarrià. It opened in 1958-1959 and, together with the CEPEC centres, transferred in the 1980s into the publicly-run education system under the Catalan Government Ministry of Education. It promotes innovation and experimentation programmes at every level of education.
Presentation written in 2018
Participants
Students (1st & 2nd ESO)
Berta Gil Borràs, Manuel Fernández de Castro, Jana Gelpí Molas, Yuna Marí Lio, Joan Ruiz i Subirós, Lucia Saladrigas Gris, Nadia Toral Peris, Aleix Escofet Josa, Aina López-Pinto Bauzà, Max Palou Sánchez, Pablo Rigau Berenguer, Ona Fernández Nogueroles, Álvaro Fischbach López-Esteras, Maëva González Tona, Victoria Santiago Contreras and Arantxa Montoya 
Teacher
Antònia Maria Maura 
Curation and coordination
La Poderosa
Management
Institut de Cultura de Barcelona
Consorci d'Educació de Barcelona