Serafín Álvarez

IN RESiDENCE

at the School

Milà i Fontanals

serafinalvarez.net/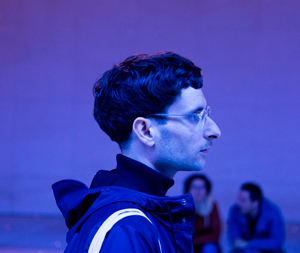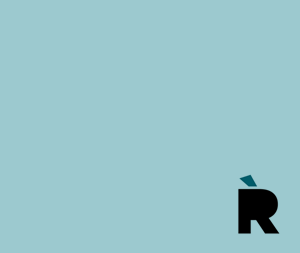 Serafín Álvarez (León, 1985) is an artist, researcher and teacher. His practise revolves around notions of otherness and non-human subjectivities, as well as journeys into the unknown. In this project, he proposes to explore the relationship with the other by developing a collective science-fiction audiovisual account based on references from assorted media, among them the aesthetics of videogames, film creation, contemporary art, music videos and the narrative of works of literature.
He has shown his work in spaces such as Asakusa (Tokyo), CA2M (Móstoles), CAC (Vilnius), La Casa Encendida (Madrid), Fundació Joan Miró (Barcelona), MACBA (Barcelona), MUSAC (León), La Panera (Lleida) and Trafó (Budapest). He is also working on art education projects in collaboration with the Fundació Joan Miró, Universitat Pompeu Fabra and Sant Andreu Contemporani. He holds a BA in Fine Art and an MA in Artistic Production and Research, awarded by the Universitat de Barcelona, where he is currently studying for a PhD.
Biografia realitzada l'any 2018
Photography: Alba Rupérez
School Milà i Fontanals
insmilabcn.cat
This is its sixth participation in IN RESiDENCE (previous editions saw losCorderos, Jordi Mitjà, Lolo & Sosaku, Ricard Trigo and Maria Arnal pursue creative processes at the school), on this occasion with a group of pupils in the first and second years of compulsory secondary education. 
/
The Institut Milà i Fontanals (Raval, Ciutat Vella) began as the Institut Escola Pi i Margall, founded in 1933 during the Second Republic. In the 1961-1962 academic year, it moved to its current home, a building newly designed specifically as a secondary school. The Institut Milà i Fontanals provides an education to culturally very diverse pupils (from more than 80 different countries) with very different levels of learning and from very different social and financial backgrounds. The school has designed strategies to address this diversity by using the centre's resources (small groups, reception classes, streaming, remedial lessons, etc.) and by creating links with its surroundings. 
Presentation written in 2018
Participants
Students (1st & 2nd ESO)
Ahmed Arman, Ahmed Shakib, Aziz Marwa, Belkaid Ashraf, Farin Mariya akter, Hasan María, Kaur Arshpred, Kaur Mehekdeep, Khatri Anjila, Khadka Spandan, Kusurashvili Nika, Noreen Mehwish, Uddin Ovi Mohi and Zheng Jin Xiong
Teachers
Inés Perera and Anna Aznar 
Curation and coordination
A Bao A Qu
Management:
Institut de Cultura de Barcelona
Consorci d'Educació de Barcelona
Territori Pla de Barris