Salvador Juanpere

IN RESiDENCE

at the School

Infanta Isabel d'Aragó

www.juanpere.com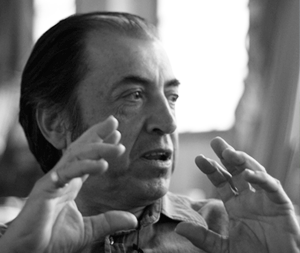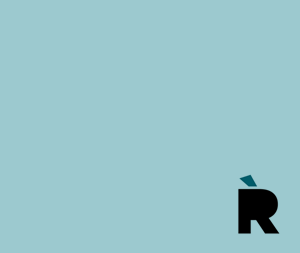 Salvador Juanpere (Vilaplana, 1953) belongs to the generation of sculptors who became known at the beginning of the eighties. His initial works are based on "poor art" references and he lately evolved by interweaving science, poetics and anthropology in his works, displaying material and conceptual strength. He has recently directed his work towards processual and instrumental reflection of sculpture and its metalanguage.
He used to be a teacher at the Escola Massana (1987-2004) and, at present, he is teaching at the Fine Arts School of the University of Barcelona.
His work is present in several public and private collections, including MACBA, Fundació La Caixa, Fundació Collserola or Fundació Vila Casas, as well as the Art Collection of the Scottish Parliament, in Edinburgh. His public works are exhibited in Reus, Terrassa, Montornès del Vallès, Barcelona, and in Finland and South Chorea. He has been devoted several individual exhibitions at Espai 10 in Fundació Miró, at Palau de la Virreina in Barcelona, at the Museum of Modern Art in Tarragona, at the Fundació Vila Casas in Barcelona and in some galleries.
Biography written in 2009
School Infanta Isabel d'Aragó
www.iesinfanta.org
In the year 2009-2010, the school has about 800 students in morning and evening lessons. There are four class groups for junior high school (developed in four years, including children aged 12 to 16), and three morning groups and two evening groups for senior high school (developed in two years, with children aged 16 to 18). High-school studies cover all disciplines, including plastic arts and design, both in the morning and evening shift.
By the end of last year, this school was invited to host an "artist iN RESiDENCE in high schools in Barcelona". The project consists of having an artist unconnected to the syllabus and organization of this centre, but being in coordination with it, as well as teachers' interdisciplinary and cross-curricular involvement. This was a new, promising idea. Transmitting education through arts is not only enriching for students, but it also provides them with essential intellectual capacities for any field of knowledge. This was the school project and it involved 15 and 16 year-old students who chose the optional subject of visual and plastic arts. Cross-curricular subjects were social sciences, English language, Catala.
/
High-school Infanta Isabel d'Aragó is a public school located in the district Sant Martí de Provençals in Barcelona. This school was founded in 1962 with the aim of giving education to working-class teenagers who were living in that area. The district was born in the urban expansion of Barcelona towards the river Besòs. Since then, the school education spirit has been its driving force to overcome the challenges posed by different syllabus in our society. In this sense, the words written once by Angeleta Ferrer, teacher and headmistress of this school during the first years, are still valid today: "It has always been vibrant, in constant renewal, persistently striving for self-improvement. This school is characterised by its continuous work, its in-house structure, its parties, exhibitions, celebration, concerts, outings, trips and all kinds of spiritual and human demonstrations. The school walls ooze unchangeable, permanent principles of mutual respect and esteem that can never be surrendered, for they attract people within the school context."
In this context of education and knowledge, arts are as important as other subjects. From the very beginning, the school offered subjects in relation to plastic arts and design, conveying education through art, to the point that many of its students' designs, drawings, pictures and videos have been awarded. In this same line, the school has permanent art exhibitions in the hallways, as an artistic tour throughout the school history.
Presentation written in 2009
Participants
Students (3rd of ESO):
Mª Goretti Aparicio, Montserrat García, Jemma Khachatryan, Daniel Linares, Marc Lloret, Fernando Miranda, Isabel Montoya, Luís Morote, Ariadna Nadal, Beatriz Nieto, Laura Pérez, Miriam Rivera and Elena Sánchez
Teachers:
Miquel Romagosa with the collaboration Rosa Ardid, Marta Lázaro and Ernesto Sánchez
Curation and coordination:
A Bao A Qu Association 
Directed by:
Culture Institute of Barcelona 
Barcelona Education Consortium