Ro Caminal

IN RESiDENCE

at the School

Lluís Domènech i Montaner

www.rocaminal.com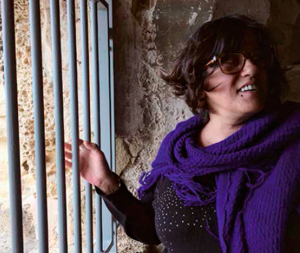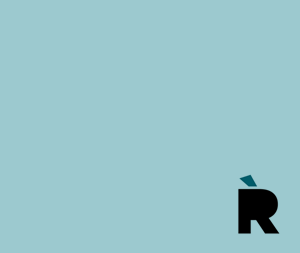 With an educational background in the fine arts and anthropology, Ro Caminal develops her artistic practise by exploring the world of representation while hybridising these two fields in an interdisciplinary manner.
She has been an artist in residence in various art centres, among them Can Xalant, Sant Andreu Contemporani, Waaw and Blitz. She has shown work in numerous group exhibitions, including: Post-it City, Ciutats ocasionals (CCCB), Mulier, mulieris 7-9 (MUA), Biennal de Valls 2013 (Valls), Extralocals (Avic), Què podem? (Can Felipa), Polítiques de la resistència (Sala Fortuny), Temps invertit (Can Felipa), Un dilema (Arts Santa Mònica), Gran angular (Fabra i Coats), Translocacions (Arts Santa Mònica), Parafarmàcia (Liminal GR), the Puebla International Video Biennial (Mexico), Play off (Malaga), D'16 International Video Art Exhibition of the National Museum of Taiwan (Taiwan), Dones són les que miren (Buenos Aires), Anti-Espanya (Madrid), Amor (Madrid), The Art of Getting Lost in the City (Alexandria) and the first international Lagos Biennial (Nigeria). Her films have been shown at a number of film festivals, such as Ethnocineca (Vienna), the Festival of Migrant Film (Slovenia) and Cinema Migrant (Barcelona). 
Caminal won the Guasch Coranty Prize at the 2015 Biennal de Valls and her work is held in the collections of the Museu de Valls and Fons d'Art of the Generalitat de Catalunya. She is currently working on In limbus, a piece about immigration and the service industry for the Transformer project (CERCA - Blitz - Central St. Martins) as part of the 2018 programme in Valletta.
Biography made in 2018
School Lluís Domènech i Montaner
www.domenechimontaner.cat
The school, where Francesc Torras (sixth edition, 2014-2015) and BTOY (seventh edition, 2015-2016) took up residencies, is participating for the third time in IN RESiDENCE, doing so with a group of pupils in the third year of compulsory secondary education. 
/
The Institut Domènech i Montaner opened its doors to pupils in the 1996-1997 academic year. It describes itself as an education centre open to its local environment that seeks to form socially competent people who embrace the values of solidarity and respect for difference. 
Participants
Students (3rd ESO)
Tarek Ahmad, Zahra Basharat, Carla Campoy Úbeda, Aurelia Ciolacu, Laura Castillo Grañena, Gabriel Escobar Banegas, Mireia Hervás López, Imane Mostaid Samadi, Paula Oliva Quesada, Carmen Pedraza Martínez, Marta Sanz Valera, Abril Tejada Figuerola, Laura Valls Rubio and Isaac Zambrano Cedeño
Teachers
Teresa García and Ada Vázquez
Curation and coordination
Fundació Joan Miró de Barcelona
Management:
Institut de Cultura de Barcelona
Consorci d'Educació de Barcelona
Territori Pla de Barris