Octavi Serra

IN RESiDENCE

at the School

Antaviana

ooss.eu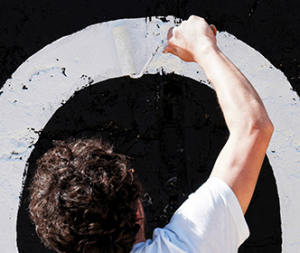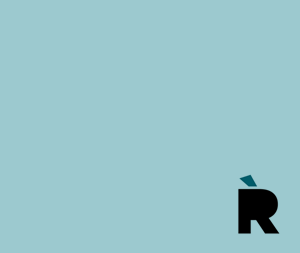 Octavi Serra (Girona, 1990) is a resident artist in Barcelona, where for more than 10 years he has developed his artistic work between urban art and photography. He focuses on capturing the ironies, truths and frustrations of modern life. Optical illusions and disused materials are presented in public spaces and then photographed as part of an attractive philosophical series. His work is a symbol of our time and a reaction against the dissatisfaction of the current social panorama. Serra construct conceptual installations that laugh at current culture and seriously question the status quo: each image reflects a message on some kind of socio-political problem. They touch on themes as diverse as surveillance, greed, corruption, environmental destruction, selfishness, technology, etc. No matter what the topic, Serra's sensation of disappointment. In a recent interview, he warns: "They have sold us a basic pattern for living in this world, and if we do not make an effort to overcome it or change it, it is easy to end up like robots."
He has been published in the main art and design media (MoMA, DesignBoom, Ignant, etc.), as well as having exhibited in Portugal, Mexico, Norway, Israel, forming part of events such as the Biennale di Venezia. Over the year his work has won diverse awards such as the Laus, Contemporanis, DME Awards and KREAS.
He currently leads the publication of the newspaper "The Posttraumatic" a self-published editorial critical of conventional communication media. It is regularly sold in Spain, France, Germany, Australia and Mexico.
Presentation updated in September 2021
School Antaviana
https://escolantaviana.org
Fourth consecutive year of participation of the Antaviana Secondary School (Les Roquetes, Nou Barris) in iN RESiDENCE, with a group of students from 2nd ESO. Nora Ancarola and Marga Ximénez (2018-2019), Sebastián García Ferro (2019-2020) and Eulàlia Garcia Valls took part in the previous editions.
/
The Institut Escola Antaviana is noted as an educational project that regards inclusion and addressing diversity as being among its priority objectives. Its pupils are a very wide sample of the entire social spectrum in the neighbourhood and present a very high degree of diversity in terms of their individual educational needs and socioeconomic circumstances. In addition, the Institut Escola Antaviana has very close ties with families and the neighbourhood and its amenities, among them the Ateneu de Nou Barris, a flagship for the entire educational community. 
Participants
Students from 2nd ESO
Lucas Anadón García, Iker Arnaiz Gallego, Yousra Benhida , Melani Carranza Mejía, J.Samahi Fonseca Zepeda, Katerine Fúnez Bonilla, Amina Kallouk Kallouk, Rayan Makhchan El Ittafti, Candela Segura León, Cintia Eloghosa Shaka Momondu.
Teachers
Pau Batet and Carme Salinas
Curator and coordination
B-Murals
Management
Barcelona Culture Institute
Barcelona Education Consortium