Natalia Domínguez

IN RESiDENCE

at the School

Verdaguer

www.nataliadominguez.com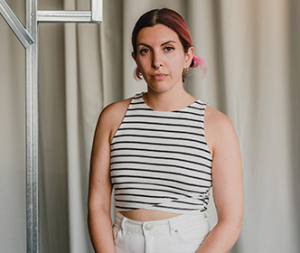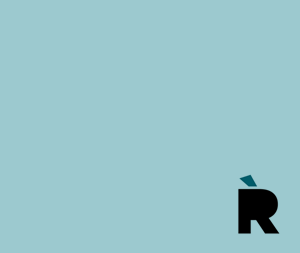 Natalia Domínguez (Jerez de la Frontera, 1990) is a graduate in Fine Arts from the University of Granada; she has studied at Fontys Hogeschool voor de Kunsten in Tilburg (Netherlands) and has a Master's degree in Artistic Research and Production from the Polytechnic University of Valencia.
Resident artist at La Escocesa, in 2021 she was awarded the Sala d'Art Jove and FACBA'22 awards, and has received a Barcelona Award 2020 grant. In 2020, she had the Production 2020 Award from the BilbaoArte Foundation, with a grant for research and innovation in the visual arts field from the Generalitat Government of Catalonia and was resident at Hangar. Previously, she too part in other residence programmes thanks to sessions of the UAVA/C3A Production programme, the BilbaoArte Foundation and El Ranchito Brasil — Residence programme of Matadero Madrid/AECID.
Her works have been individually exhibited at the exhibitions Pastiche (Dràcul·la, L'Hospitalet de Llobregat), Greetings to the audience (Sala PTS, Granada), [ ] (Sala Project — Espacio Pinea), Words without Thoughts (Galeria Mr. Pink, València) and Confesiones (Sala d'Arcs, Chirivella Soriano Foundation, Valencia). In parallel, they have also been awarded at the XXXIV Youth Art Exhibition of La Rioja, the INICIARTE programme, the III Sala d'Arcs Session for an exhibition of the Chirivella Soriano Foundation and the XIV International Arts and Crafts Event of the CEC.
Since 2014, she has exhibited her works and projects, at Matadero Madrid, PIVÔ Brazil, CAC Malaga, ACA'18 - I Andalusian Contemporary Art Forum and the XIX Public Art Exhibition of the University of Valencia, among other centres and galleries.
School Verdaguer
http://agora.xtec.cat/iesverdaguer
Fourth consecutive participation of the Verdaguer Secondary School (Sant Pere, Santa Caterina and La Ribera, Ciutat Vella) in iN RESiDENCE. Once again, with a group of students from 4th ESO. In previous editions, creation processes were developed by Adrian Schindler (2018-2019), Lo Relacional (2019-2020) and Ricardo Pérez-Hita (2020-2021).
/
The Institut Verdaguer is situated within Ciutadella Park. The building was constructed between 1716 and 1748 as part of the Ciutadella ('citadel' in English), the fortress built in the old La Ribera neighbourhood on the orders of Philip V and designed by the Flemish military engineer George Prosper Verboom (1665-1744). Only three buildings of the original complex have survived: Parliament, La Capella and the Institut Verdaguer, all of them in the French neoclassical style. In 1932, during the Second Republic, it became a secondary school run by the Government of Catalonia.
Participants
Students from 4th ESO
Raquel Abanto Yparraguirre, Mossin Aouich Sarroukh, Joshua Ayon Tacazon, Alice Bennaton, Joan Comas Trillo, jorge Miguel de Vuono Rodríguez, Angel Andrés Díaz Martínez, Angel Heras Fortuny, Kurt Herbert Ims, Melany Jacome Rodríguez, Hector Latorre Marmarinos, Marcel Martínez Goyogana, Mateo Pérez Gamboa, Júlia Rodà Gassol, Teo Selfa Alés, LIzbeth Valverde Diestra, Arnau Vivas Cabré.
Teacher
Antonia Garcia Corbalán
Curator and coordination
L'Afluent 
Management
Barcelona Culture Institute
Barcelona Education Consortium