Mireia c. Saladrigues

IN RESiDENCE

at the School

Quatre Cantons

www.mireiasaladrigues.com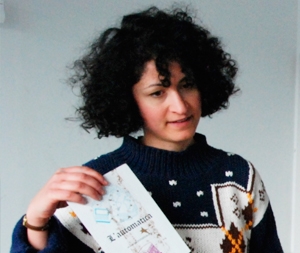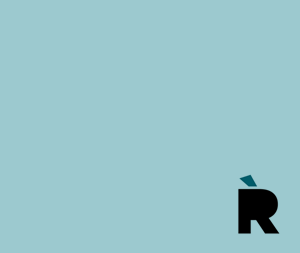 (Terrassa, 1978) Mireia obtained her Bachelor of Arts by the University of Barcelona and went as Erasmus student to Helsinki, Finland and studied at Taideteollinen Korkeakoulu, KuvataideAkatemia y Ammattikorkeakoulu. During this time, she assisted the MIT teacher and artist Pia Lindman and Marco Casagrande & Sami Rintala architects.
Once in Barcelona gets a scholarship for the Independent Studies Program in MACBA (PEI 2005-2007). At the same time obtains the Diploma de Estudios Avanzados by the University of Barcelona with the Ph.D. Studies "Tiempos y Lugares del Arte Contemporáneo". In 2008 goes back to Finland as a resident artist in PORI A-I-R for the project sinisyyden vastalause, which started in 2006 within a residence HIAP, Helsinki. During her staying in Pori gives a seminar for the Master program of the University of Art and Media and other lectures in several art schools of the area.
She has received several scholarships and prizes, like Projectes d'Edició 2009, Sala d'Art Jove de la Generalitat de Catalunya, Massart 2008; finalist of Miquel Casblancas 2008 and Fundació Guasch Coranty in 2006.
Her arts practice has focused on the study of audiences, channels of reception, and the conditions that spectators come up against. She has recently held solo shows at Espai 13 at the Fundació Joana Miró, Barcelona, Caja Madrid Cultural Space, Barcelona and at Espai Guinovart. Her work has been shown in solo and group shows at Centre d'Art La Panera, the Videonale.13, Loop, the National Museum of Photography in Copenhagen, DIA Art Foundation, Capella de Sant Roc de Valls, Homesession, EspaiDos at Sala Muncunill de Terrassa, Sala d'Art Jove, Porin Museum and Kiasma.
Mireia has worked for almost three years as a specialized bookseller, in charge of the main sections of a Contemporary Art Bookshop. There she's been responsible for building up the first artist books and self-published books section in Barcelona.
She is part of Àngels Barcelona gallery, a current resident artist in Hangar and a member of Baumannlab committee.
Biography written in 2012
School Quatre Cantons
www.4cantons.cat
The Institut Quatre Cantons (Poblenou, Sant Martí) opened in the 2011-12 academic year. Its educational project includes the development of creativity as one of core elements of its work to achieve pupils' personal cultural and emotional growth. To this end, the school employs methodologies focused on creation and on the expression of ideas, feelings and emotions. 
Presentation written in 2018
Participants
Students 1st - 2nd of ESO:
Joana Badia, Emma Estellés, ZikariaJavaid Akram, Clàudia Martí, Cristian Martín, Eli Martínez, Nicole Osorio, Adrián Pardo, Irene Rocher, Carla Sandi, Eva Vila and Carol Villegas
Teachers:
Carme Gabaldon (english teacher and pedagogical coordinator) and Ramon Grau (director)
Curation and coordination:
A Bao A Qu Association
Directed by:
Culture Institute of Barcelona
Barcelona Education Consortium