Matilde Amigo

IN RESiDENCE

at the School

Salvador Espriu

www.matildeamigo.com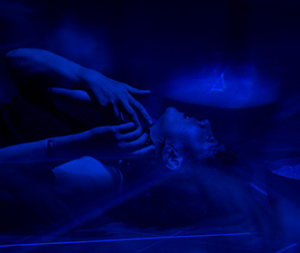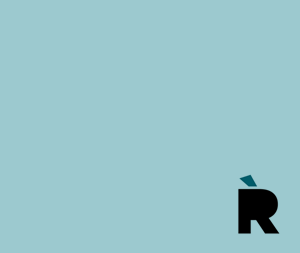 Matilde Amigo Fernández (Santiago de Chile, 1984) is interested in working in a transdisciplinary way: choreographic pieces, installations, conferences, performances, videos and site-specific works. All these creations are the results of research processes next to different working teams, in which the exploration of points of view themselves open up the way of rethinking conventions, reconsidering the ways of approaching consensual information.
She has a Master's degree in Staging and Visual Culture from the Reina Sofia Museum and Castilla la Mancha University, Madrid (2020). Qualified in Dance Education from the ARCIS Art and Social Science University in Santiago de Chile (2010). Studies in Art, Technique and Technology at the University of Chile; and in Traditional Chinese Medicine (2012). Associate artist of the NAU Creation Centre since 2015 (Chile); of the Axial Platform since 2018; and Resident of La Escocesa (2021-2022).
As a creator she has directed the works Junta (2015); Grupo H (2016); Historia Natural (2018); Marcial (2019-2021).
Presentation updated in September 2021
School Salvador Espriu
https://agora.xtec.cat/ies-espriu
Third consecutive year of participation of the Salvador Espriu Secondary School in iN RESiDENCE, with a group of students from 4th ESO. In previous editions it has hosted the residences of Clara Nubiola (2019-2020) and David Climent (2020-2021).
/
The Salvador Espriu Secondary School (El Clot, Sant Martí) began operating in 1996 and is located in Plaça de les Glòries. It occupies a new building, next to the La Farinera del Clot Cultural Centre. El Salvador Espriu places the participation in the iN RESiDENCE programme in the transformation processes of its entire educational community and its connections with the most immediate environment.
Participants
Students from 4th of ESO
Yadira Ivonne Aguilar Blandin, Diego Fabrizio Arce Carbajal, Nour Alhouda Ben Mohammed Bounkhala, Santiago Dos Santos Alves, Yahya El Mrini Serraj, Oscar Garcia Sahuquillo, LoÏc Alexandre Jones, Yevheniy Kholod, Fang Liu, Keyri Mariel Nuñez Moncada, Daniel Joel Pacheco Soriano, Juan Pablo Prieto Ramirez, Nahuel Rios Cabrejas, Kevin Robles Ibañez, Jan Roca Asensio, Nuzly Santos Turcios, Tengizi Tasoev, Jonathan Osmar Toro Cosio, Maderlin Zapata Santana, Xinhao Zhang Lin.
Teachers
Cristóbal Carrasco and Mònica Sandoval
Curator and coordination
A Bao A Qu
Management
Barcelona Culture Institute
Barcelona Education Consortium