Mariona Moncunill

IN RESiDENCE

at the School

Juan Manuel Zafra

www.marionamoncunill.com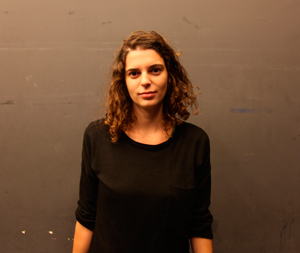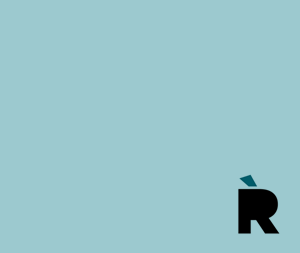 Mariona Moncunill (Tarragona, 1984) lives and works in Barcelona. She holds a degree in Fine Art and a Master's Degree in Cultural Management from the University of Barcelona and is currently completing her PhD in the Open University of Barcelona's Information and Knowledge Society programme. She took part of her studies at the Koninklijke Academie van Beeldende Kunsten in The Hague.
Her work focuses on analysis of discourses and conventions, as well as on ways of creating symbolic value. To this end, she usually develops specific and contextual projects on, for example, the exhibition space and museography, journalistic infographics, library science and its knowledge management, the theatricality of an emergency drill and the construction of the idea of nature in parks and botanical gardens, among others. Her projects, which are characterised by processes of negotiation and mimicry, are created using photography, video, narration, documentation, publication and intervention as the usual formats.
In recognition of her work, Mariona Moncunill has received such accolades as the Generación 2014 Prize (2013), the Ramón Acín Fine Art Grant (2011), the Guasch Coranty Foundation Grant for Artistic Creation (2010) and the Miquel Casablancas Prize (2008). She has also received residency grants from HIAP (Helsinki, 2013) and Rupert (Vilnius, 2013). She has presented solo and group shows at Espai 13 (Fundació Joan Miró, Barcelona, 2012), Convent dels Àngels (MACBA, Barcelona, 2014), Espai Cultural Caja Madrid (Barcelona, 2010), Gallery Augusta (Helsinki, 2013), Lo Pati Art Centre (Amposta, 2013) and Arts Santa Mònica (Barcelona, 2013), among others.
Biography written in 2017
School Juan Manuel Zafra
http://agora.xtec.cat/iesm-jmzafra/
Juan Manuel Zafra participates for the second time in the program, by the hand of a group of students of the 4th of ESO.
/
The Institut Juan Manuel Zafra (Camp de l'Arpa del Clot, Sant Martí) was founded in 1892 as an arts and crafts school. It is now a publicly-run school that offers compulsory and sixth-form secondary education to pupils in the El Clot catchment area and which supports the inclusion of contemporary creation in the classroom. 
Participants
Students 4th of ESO:
Enma Regina Díaz Flores, Aliona Irene González Francés, Allen Ivan Magbanua Alarcón, Giulia Nevini, Aleix Planella Català, Aisha Gutierrez Lozano, Natalia Liendo Coronel, Marc Marín Matínez, Elena Fuhan Martí Doncel, Pau Vega Freile, Karla Monera Martorell, Clara García Rodríguez, Carolina Ortega Alcivar, Mahe Sánchez Ferdaous, Sonia Singh Espinosa, Amina Tahiri El Bakhchouch, Milena Titova, Joana Castillo Piñol, Cristina Manzanares Urrutia and Carolina Boyardzhiyska
Teachers:
Sandra Gimeno and Eloïna Garcia
Curation and coordination:
Teresa González Verdaguer and Sandra Figueras (MNAC, Museu Nacional d'Art de Catalunya) 
Núria Aidelman, Laia Colell and Agnès Sebastià (A Bao A Qu Association)
Directed by:
Culture Institute of Barcelona
Barcelona Education Consortium
Residence tied at the Museu Nacional d'Art de Catalunya