Margarita Andreu

IN RESiDENCE

at the School

Vall d'Hebron

http://www.margaritaandreu.org/Indexos/IndexFotografies.htm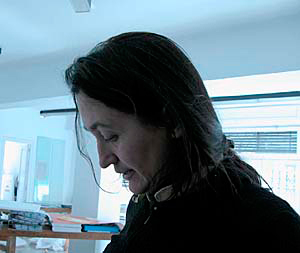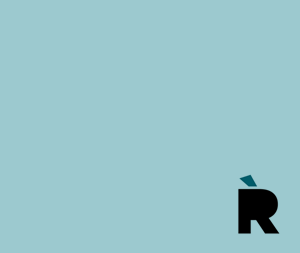 Right from the beginning, Margarita Andreu (Cercs, 1953) has been focusing on space; the space which generates the stage of action and mobility. In her installations and site-specific projects, she uses different procedures, materials and techniques. She works researching around subjects such as the outcomes of motion, impulse, chance and random contact.
The methodology she develops is intended to convey a general sense of dynamism through the material itself, almost to the level of identifying it with the work. Photography and video are tools for capturing awareness at different levels, the day-to-day, notes, data, as well as the inclusion of other techniques at the procedural levels.
Andreu's main exhibitions include: La città transparente, Fuori Luogho di Milano, 2008; Stadt, Land, Fluss, Gallery Box, Berlin, 2007; Annotare, Michela Rizzo Gallery, Venice, 2006; Entrambi Luoghi, Foundation Querini Stampalia, Venice, 2004; Votestasqui, Triennal de Barcelona, 2000; Un oasi en el desert.
In 2010 she participates in the exhibition with the work Canòdrom 00:00:00 Espais Afegits.
Biography written in 2010
School Vall d'Hebron
www.xtec.cat/iesvallhebron
Every year this high-school plays an active role in many cultural events: art exhibitions, contests, conferences… Our students' works from all programmes, including scenic arts, are exhibited in our centre. That is why this year we are all very happy to be part of the programme "Creators in Residence at high-schools in Barcelona". Students aged 16 years old will collaborate with the resident artist Margarita Andreu to create a work of art on Monday mornings.
The project is coordinated by the teacher of visual and plastic arts, but other teachers will also take part in the project, namely, our teachers of painting, Catalan language and technology. 
We are sure that it is going to be a very gratifying experience for the artist, the students and the teachers participating in this project, and everybody at the school will enjoy it.
/
The Institut Vall d'Hebron is housed in a Modernista building dating from the early 20th century that was originally designed by Enric Sagnier i Villavecchia as an orphanage and was then converted into an education centre during the 1970s. Situated near Collserola Park, the school offers one of the broadest ranges of teaching in the city of Barcelona. 
Participants
Students 4th of ESO:
Zain Ali, Eric Edgardo Castillo Rosales, Erika Colomar Aragón, Juan Carlos Díaz Solano, Nordin El Kasmi Sánchez, Paula Fandiño Rodríguez, Kevin Garijo Arcas, Carlos Eduardo Gómez Puentes, Cristian García Morón, Cristian Guerrero Vegas, Zaid Imran, Surinder Kaur, Houssein Lakouz, Iris Marín Marsol, Luis Miguel Miranda Melo, Kevin Monroy Villar, Moazem Nazir, Óscar Pérez Gamisel, Laura Pérez Montero, Oana Emanuela Pruteanu and Laia Ribas Villa
Teacher:
Montserrat Fiol
Curation and coordination:
A Bao A Qu ​Association 
Directed by:
Culture Institute of Barcelona 
Barcelona Education Consortium