Marc Villanueva

IN RESiDENCE

at the School

Maria Espinalt

marcvillanuevamir.com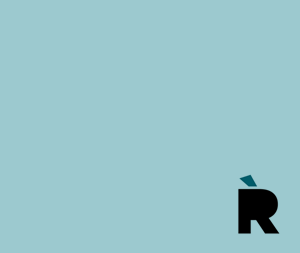 Nascut a Barcelona el 1992. És graduat en Direcció Escènica i Dramatúrgia a l'Institut del Teatre de Barcelona i en Estudis literaris a la Universitat de Barcelona, i ha cursat el Màster d'estudis teatrals aplicats a l'Institut für Angewandte Theaterwissenschaft de Giessen.
Els seus projectes artístics interroguen críticament problemes polítics a través de llenguatges contemporanis, centrant-se especialment en les dimensions i els problemes ètics de la representació, la performativitat del discurs i les interrelacions entre coneixement i poder.
Els seus darrers projectes són El candidato (o candidata) (Teatre Lliure, 2020), Prospective Actions (Catalunya 2004-2018) (Prague Quadriennal, 2019), Correspondence #1 on the Importance of Time and Place, the Territory (Festival der jungen Talente, 2018) i Sous la plage (Festival TNT, 2016).
A banda de les seves pròpies peces, treballa com a dramaturg en espectacles de creació i peces interdisciplinàries, com ara On the Other Side de Marike Splint (Skirball Los Angeles, 2020), AM27 de Javier Guerrero (Festival Grec 2019) i Gentry del col·lectiu Mos Maiorum (Festival Grec 2018). És membre del consell editorial de la revista (Pausa.) Quadern de Teatre Contemporani.
Presentació actualitzada el setembre del 2020
School Maria Espinalt
http://www.institutmariaespinalt.cat/home
L'Institut Maria Espinalt (el Poblenou, Sant Martí) participa per quarta vegada consecutiva a EN RESiDÈNCiA. Anteriorment hi han desenvolupat processos de creació Makea Tu Vida, Joan Colomo i Anna Dot. Enguany hi participen amb alumnes de primer i segon d'ESO. 
/
The Institut Maria Espinalt is a new secondary school that opened its doors in the 2016-2017 academic year. The team behind it aim to create a centre where pupils are at the heart of the school's educational activity, an activity characterised by a change in the traditional roles in its community.
Participants
Students 1rst and 2nd of ESO
Nisha Wara Andrade Gordillo, Mario Anthonysz Lara, Sara Bernal Gil, Ioan Octavio Maximilian (Maxi) Cano Silva, Mar Canosa García, Lara Giménez Reig, Muhammad Salahuddin Gondal Batool, Ninna Guardiani, Iker Iglesias Vis, Tadeo Kompare Ferrara, Ona Laguarde de Mingo, Ziyu Liu, Valeria Nicolás de Vidal, Berta Núñez Bascompte and Armand Rodrigo Mata.
Teachers
Guillem Baladia and Juli Carandell.
Curation and coordination
Teatre Lliure
Directed by
Institut de Cultura de Barcelona
Consorci d'Educació de Barcelona