Luis Bisbe

IN RESiDENCE

at the School

Doctor Puigvert

www.luisbisbe.com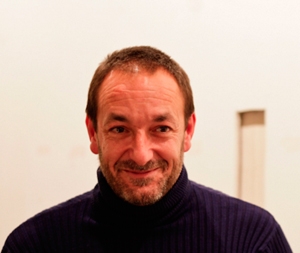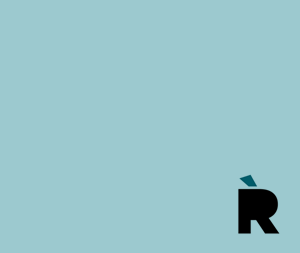 Luis Bisbe (Malaga, 1965). The artist has lived and worked in Barcelona for the last twenty years. Interested in intervening directly in the perception of everything around us, he has used the exhibition space itself as just another element to interact with on several occasions. Most of his work is related directly to the place where he finds himself, his technique decided in each case by the idea, for which reason he does not use any technique in particular.
Bisbe usually works with everyday objects and generates strange situations in interior and public spaces. He is a keen observer of the paradoxes that occur in everyday life: contradictory messages, unintended ironies, malfunctioning objects and so on. The resulting works contain slight displacements that destabilise the perception of things as Bisbe also attempts to cleanse them of their artistic aura.
Luis Bisbe has presented solo exhibitions most outstandingly at Arts Santa Mònica in Barcelona, the Spanish Museum of Contemporary Art in Valladolid, the Joan Miró Foundation and the Casa Encendida in Madrid. His work can also be seen in the permanent collection of the Reina Sofía National Art Centre Museum, whilst he has also taken part in collective exhibitions in Guatemala, Tokyo, Berlin, Oporto, Lima, Rio de Janeiro, Scotland, Annemasse, Valence, Valencia, Bilbao, Seville and Zumaya, among other places.
Biography written in 2012
School Doctor Puigvert
www.insdrpuigvert.org
Institut Doctor Puigvert is a secondary school in Sant Andreu district. In the 2012-2013 academic year, this plural, active, participatory state school took part in the In Residence initiative, when Lluís Bisbe helped to produce the work Desalumnologia ("Depupilology"), which was installed at the centre itself. The school is now taking part in the fourth edition of the project, with a group of students in the first year of ESO compulsory secondary education.
/
The Institut Doctor Puigvert is very close to the Nus de la Trinitat highway interchange and the Besòs River. It began to take in pupils in 1985 even though the building was not officially opened until 1991-1992. The staff agreed to name it in honour of the urologist Antoni Puigvert, whose childhood was closely linked to the neighbourhood, where he lived as a small boy. 
Participants
Students 1st of ESO:
Rubén Cantarero, Florencia Echenique, Paula Espin, David Fernández, Erik Grigoryan, Mariam Hassan, Ona Iñesta, Maria Jodar, Luna Marzullo, Lorena Mulero, Alba Perera, Kevin Ramírez, Arnau Ribera, Anna Ribó, Pau Rigola and Mario Torrico
Teachers:
Mercè Gaja (educational coordinator and teacher of visual and plastic education ) and Montserrat Ciuró (director)
Curation and coordination:
A Bao A Qu Association
Direccted by:
Culture Institute of Barcelona
Barcelona Education Consortium