Lolo & Sosaku

IN RESiDENCE

at the School

Milà i Fontanals

www.loloysosaku.com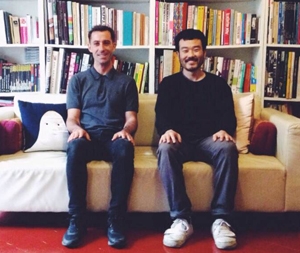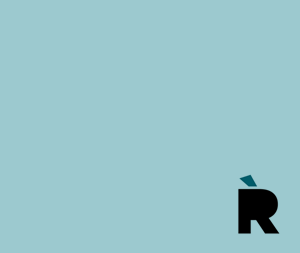 Lolo (Leonardo Fernández de Miyazaki, born in 1977 in Buenos Aires, Argentina) and Sosaku (Sosaku Miyazaki de Fernández, born in 1976 in Tokyo, Japan) met for the first time in Barcelona in 2004. Since then they have become an inseparable artistic duo known as Lolo & Sosaku. At first, they engaged with a wide range of artistic expressions, working as painters, sculptors and video artists. In 2005, however, they began to focus on experimentation in the world of music and sound. They built their first instruments from wood, nylon rope and recycled materials and, in order to create a new form of music, began to invent tools that are driven by mechanisms such as pendulums, or inserting contact microphones to capture the most subtle and inaudible vibrations, generating different types of interaction.
In 2010, they presented their first sound installation at the NOVA Festival, the MIS Museum (São Paulo), the Brazilian Film Institute (São Paulo) and the Casa França Foundation of Brazil (Rio de Janeiro). In 2012, Lolo & Sosaku played at the Sónar Festival, after which they were invited to perform at MNCARS and El Matadero in Madrid. They then began to build a second generation of instruments that involve spectators more, making them part of the show. In 2013, they produced the concert Acuástico (Madrid, 2013) followed a year later by Motores (2014), which included the use of engines to drive the instruments. They are currently preparing their participation at Snaks, which will take place in Shanghai in the summer of 2016.
Biography written in 2015
School Milà i Fontanals
insmilabcn.cat
The school took part in the fifth and sixth editions of EN RESiDÈNCiA (2013-2014 and 2014-2015), hosting the projects of Los Corderos and Jordi Mitjà, respectively. A group of third-year secondary pupils following the Curricular Diversification Programme are participating in the current edition of the initiative.
/
The Milà i Fontanals Secondary School (Raval, Ciutat Vella) originates from the Institut Escola Pi i Margall Primary and Secondary School, created in 1933, during the Second Spanish Republic. As of the 1961-62 academic year, it was located in a new building specifically designed as a secondary school, which is its current location. There is a great cultural diversity among the students at the Milà school (more than eighty different countries), with very diverse levels of learning and economic and social situations. The school has designed strategies to cater to this diversity using the centre's resources (small groups, welcome classes, split-classes, extra tutoring classes, etc.) as well as creating links with their surroundings.
Presentation updated in September 2022
Participants
Students 3rd of ESO:
Ruma Begum, Santiago Sanchez, Ashuda Aktar, Shaharyar Ali, Yasmina Kharmich, Carmen Matos, Amber Bibi, Ahinoa Fuente, Ali Hassan and Zain Umar Javid
Teachers:
Juli Mir (technology) and Anna Marigó (catalan language)
Curation and coordination:
A Bao A Qu Association
Directed by:
Culture Institute of Barcelona
Barcelona Education Consortium