Lo Relacional

IN RESiDENCE

at the School

Verdaguer

https://lorelacional.org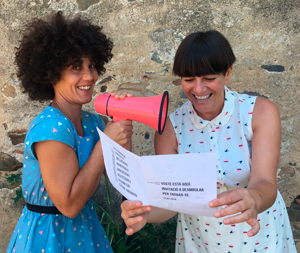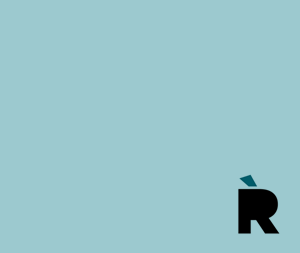 Lo Relacional is a group that acts as a catalyst for relationships and practices that move between education, cultural creation and community revitalisation.
Relationships play a key role in our projects. Relationships between people, groups, organisations and institutions. Relationships between different disciplines and knowledge. Formal and informal relationships. Relationships between space, time and contexts. Relationships between affection and care. Relationships between desires and limitations.
Based on these relational practices, between education, art and the community, our projects aim to create educational experiences, where content is experienced and constructed collectively, through artistic experimentation and creation. Contemporary art is a medium for thinking about, questioning, imagining and intervening in the reality that surrounds us. Education is a pedagogical and cultural process that makes it possible to broaden our knowledge of our surroundings, in order to try out new forms of citizenship and habitability.
Our methodology is procedural, collaborative and transdisciplinary. Visual culture, performance, dance, its derivatives, the creation of corporal and visual narratives, and also science fiction, play and literature for tackling contemporary problems such as memory, intercultural relationships, sexual and gender diversity, the use of public spaces, identity and health.
Our projects take place in educational, artistic, cultural and social venues. We have worked with cultural institutions such as the Fabra i Coats Creation Factory (Barcelona) and the Torre Muntadas Art Centre (Prat de Llobregat) where we implemented projects that mediated between art, education and the surrounding area; social and educational facilities such as the work carried out with the Horta-Guinardó and Sant Andreu Coexistence and Interculturality Services; youth facilities and care centres for LGTBI people, such as the Districte Jove Casa Baumann and the SAI (Terrassa); civic centres such as the Ton i Guida Neighbourhood Centre, with the "Interfícies" programme in Les Roquetes, or directly in public places.
The Lo Relacional team mainly consists of Patricia Fuentes Millán and Desiré Rodrigo García. However, depending on the projects developed, we have a team of collaborators, who are also interdisciplinary.
Patricia Fuentes is a Performing Arts graduate from the Drama School of Biscay (BAI). She continued her training by specialising in physical theatre and contemporary dance in Amsterdam and Barcelona. Throughout her professional career, she has brought the world of dance and theatre into education, community action and research, developing a hybrid methodology that places the body, and its relationship with its surroundings, at the centre of the learning process.
Desiré Rodrigo has a degree in Sociology from the Autonomous University of Barcelona (UAB). She has a diploma in Advanced Studies, specialising in gender, family and social policies. She has a postgraduate degree in Community Cultural Development. Her professional practice is geared towards feminism, the queer theory, interculturality and critical pedagogy, which favours a situated, intersectional intervention.
She is currently undertaking actions in Barcelona, its Metropolitan Area and the Baix Empordà, exploring new ways of linking cities and rural areas.
 Presentation updated in September 2019
School Verdaguer
http://agora.xtec.cat/iesverdaguer
This is the second time that the Verdaguer secondary school (Sant Pere, Santa Caterina i la Ribera, Ciutat Vella) has participated in the programme. In the tenth edition, it enjoyed the residency of Adrian Schlinder. On this occasion, it is participating with a group of 4th year ESO students. 
/
The Institut Verdaguer is situated within Ciutadella Park. The building was constructed between 1716 and 1748 as part of the Ciutadella ('citadel' in English), the fortress built in the old La Ribera neighbourhood on the orders of Philip V and designed by the Flemish military engineer George Prosper Verboom (1665-1744). Only three buildings of the original complex have survived: Parliament, La Capella and the Institut Verdaguer, all of them in the French neoclassical style. In 1932, during the Second Republic, it became a secondary school run by the Government of Catalonia.
Participants
Students of 4th of ESO​
Gerard Burrull, Ariadna Casanovas, Pol Cumplido, Chaimaa El Akel, Dikra El Akel, Elisabeth Gutierrez, Jasmine Larioza, Marc Navarro, Jordi Nebot, Ivo Romero, Salma Rouj, Nino Shinjikashvili and Aschly Marian Sierra
Teacher
Míriam Lanzaco
Curation and coordination
Born Centre de Cultura i Memòria and Transductores
Directed by
Institut de Cultura de Barcelona
Consorci d'Educació de Barcelona