Julia Spínola

IN RESiDENCE

at the School

Moisès Broggi

http://www.heinrichehrhardt.com/artistas/julia-spinola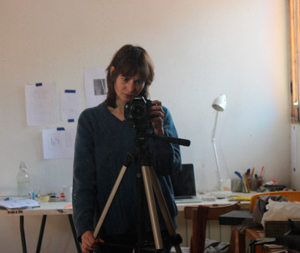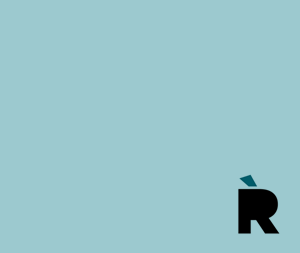 Julia Spínola va néixer el 1979 a Madrid i actualment viu i treballa a Barcelona.
Ha participat en nombroses exposicions individuals i col·lectives com ara "Rojamente", Espai Artiatx (Bilbao, 2020, "Pavimento infinito. Mapa. Sala. Arpa. Alba", Centro Federico García Lorca, Granada, 2020); "V", Galería Heinrich Ehrhardt (Madrid, 2019); "Las escenas. 25 años después", La Capella (Barcelona, 2019); "Querer parecer noche", CA2M (Madrid, 2018); "Lubricán", CA2M (Madrid, 2018); "Cien rostros iguales", etHALL (Barcelona, 2016/2017); "Roca", con David Bestué, Halfhouse (Barcelona, 2016); "Âo túnel-cabo pelo braço", Kunsthalle São Paulo (São Paulo, 2015); "Hablo, sabiendo que no se trata de eso", CaixaForum (Barcelona, 2015-2016); "Stiff hip gait", amb Alex Reynolds, Komplot (Brussel·les, 2015); "Uno zurdo y uno diestro, y uno zurdo y uno diestro", Galería Heinrich Ehrhardt (Madrid, 2014); "Aprender a caer", Inéditos, La Casa Encendida (Madrid, 2014); "The drum in the mouth", Galería Tatjana Pieters (Gant, 2013), etc. The Mews (Londres, 2013); "El martell sense mestre", Can Felipa (Barcelona, 2014); "Sin motivo aparente", CA2M Centro de Arte Dos de Mayo (Madrid, 2013); "Visible, móvil, vidente", Centro Párraga (Múrcia, 2013); "Into the point (vibration)", galeria Tatjana Pieters (Gant, 2011); "Oreja. Naufragio" amb Mauro Cerqueira, galeria Heinrich Ehrhardt (Madrid, 2012); "Resonance and repetition", EFA Project Space (Nova York, 2012); "Antes que todo", CA2M (Madrid, 2011).
Entre les beques i els reconeixements rebuts hi ha la beca d'arts plàstiques Marcelino Botín, el premi El Ojo Crítico de Artes Plásticas, de Ràdio Nacional d'Espanya, tots dos el 2013, Generaciones 2013, Fundación Montemadrid, el premi Arco 2017 de la Comunitat de Madrid, i durant l'any 2018 va ser artista en residència al programa DAAD a Berlín. Actualment prepara una exposició individual per al cicle "Gira, Tot gira" a l'Espai 13 de la Fundació Miró de Barcelona.
Presentació actualitzada el setembre del 2020
School Moisès Broggi
www.institutbroggi.org
Després de les residències de Gerard Guix i Montse Rodríguez, Jaume Pitarch, Big Bouncers, Pau Miró i Perifèria (Núria Guiu i Pau Milla), aquesta és la sisena participació consecutiva de l'Institut Moisès Broggi (el Camp de l'Arpa del Clot, Sant Martí) a EN RESiDÈNCiA. En aquesta ocasió, el Broggi hi participa amb un grup d'alumnes de quart d'ESO. 
/
The Institut Moisès Broggi embarked in 2011 on a major shift towards project-based compulsory education in which art is of great importance. Its efforts in alliance with local institutions such as the MACBA, Sala Beckett and Hospital de Sant Pau, among others, give it a special dynamism. 
Participants
Students of 4th of ESO
Kyle Ronhard Benter Pimentel, Aran Bori Monleón, Maia Giannakos Graells , Brittany Maya Mollo Colque, Laia Poblet Alay, Daniel Puig Garrido, Mei Barberan Villa, Guillem Cadafalch Sota, Ares Comas Boet, Laura Delgado Martín, Marta Domingo Martín, Max Jasurbek Jolonch Rios, Soukayna Laghrissi, Núria Muys García, Juan Joel Rojas Loza, Nayeli Torrecillas and Martina Almiron.
Teachers
Gené Gordó and Fanny Figueras
Curation and coordination
A Bao A qu
Directed by
Institut de Cultura de Barcelona
Consorci d'Educació de Barcelona
Residence linked to the Barcelona Design Museum