Josep Maria Balanyà

IN RESiDENCE

at the School

Joan Brossa

www.balanya.net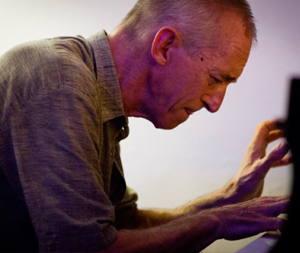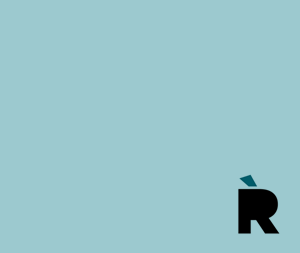 Barcelona-born pianist, composer and sound artist. He studied in Barcelona and Switzerland (Swiss Jazz School and Music Conservatory of Bern) and he attended several composition seminars by Helmut Lachenmann, Ivan Fedele, Walter Zimmermann and Borah Bergman, among others. From 1987 to 1994 he made some research trips for music creation in Mexico, Venezuela and New York.
His work includes pieces for piano, voice, electronics, video, dance, sound objects and sculptures. He conducts impromptu orchestras and he makes music and theatre performances.
He got several creation scholarships in Germany (1996, 1997, 1999, 2006) and Switzerland (2003).
He has played as soloist in several prestigious music festivals in Spain, France, The Netherlands, Germany, Austria, Belgium, Switzerland, United Kingdom, Ukraine, Bulgaria, Mexico, Costa Rica, Colombia, Peru, Cuba… His catalogue comprises more than 115 works. He has made 15 records, including the collaboration of such musicians like Claudio Pontiggia, Hans Koch, Joachim Kühn, Michiel Borstlap, Walter Quintus, Ksenija Luki, Das Neue Ensemble Hannover, Americo Rodrigues, Ana Maria Rodríguez, Franziska Baumann, Gabriele Hasler, Franz Hautzinger, Carlos Zingaro...
Biography written in 2010
School Joan Brossa
www.iesjoanbrossa.org
A few months after the death of Joan Brossa (Barcelona 1919-1998), the Secondary School bearing his name was set up, founded as a result of the merger of the Mare de Déu de Montserrat and the Guinardó Secondary Schools. The new educational centre adopted the name of the most important, avant-garde Catalan poet of the second half of the 20th century.
Presentation updated in September 2022
Participants
Students 4th of ESO:
​Marilenne Aquino Reyes, Jhon Johan Bracesco Jáuregui, Pedro Capellán Flores, Daniela Cardona Marín, Jean Pierre Castillo Castillo, Ariadna Congil González, Yenfer David Cruz López, Agustina B. Fernández Fernande, Lizeth Vanessa Guevara Flórez, Mohsin Gulfraz, Mohammed Malki, Youssef Malki, Virginia Eleonora Maradiaga Lazo, Nelly Patricia Masaquiza Enríquez, Josep Robert Moreno Paysal, Lisa Morgades Kinson, Christian Rafael Otiniano Cabrera, Mireya Pérez Berdún, Bertha María Quezada Sena, Eloi Roig Aguilella, Carmen Vásquez Rosas and Sandra Isabel Zelaya Peña
Teachers:
Isabel Teixidor juntament amb Lourdes Bosch, Cati Dalmau, Israel Orga and Josep Parcerisa
Curation and coordination:
A Bao A Qu Association
Directed by:
Culture Institute of Barcelona
Barcelona Education Consortium