Jorge Dutor & Guillem Mont de Palol

IN RESiDENCE

at the School

Montjuïc

http://www.montdedutor.com/index_spa.html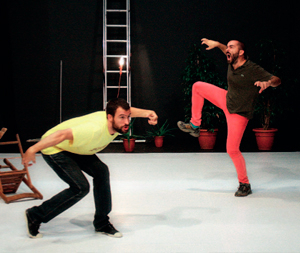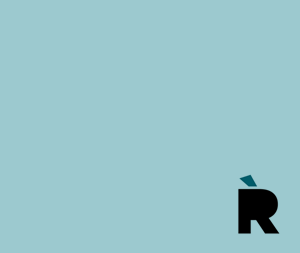 Guillem Mont de Palol and Jorge Dutor began to work together in Amsterdam in 2008. Dutor, who studied at the Royal Theatre School in Madrid, is a playwright and performer. Mont de Palol studied at the School for New Dance Development (Amsterdam), graduating in 2006, and is a choreographer, dancer, performer and research professor of movement, improvisation and composition. Their cooperation began in Amsterdam. They have created the following works together: Uuuhhh, While Inventing Horrors, I Was A Teenage Werewolf (2009), Y por qué John Cage? (2011), #Losmicrófonos (2013), the film This Movie (2013) and Grand Applause (2016).
They have presented their works at various national and international venues, including: La Casa Encendida, Antic Teatre, Mercat de les Flors, Sâlmon< Festival, Festival Escena Abierta Burgos, Festival Teatracciones Burgos, AltVigo, Short Theatre Festival Roma, Festival NEO, Festival In-Presentable, Living Room Festival, 3,2,1 Encuentro Internacional de Nuevas Formas Escénicas, La Alhóndiga Bilbao, CA2M/Caja Negra Cubo Blanco (Móstoles), Panorama Festival - Rio de Janeiro, Tabakalera-Donostia, Flare Festival Manchester, Festival CuatroxCuatro, Mexico, Mueso Universitario del Chopo, NAVE Santiago de Chile, Julidans Amsterdam and Teatre Principal de Mallorca, among others.
Also working together, they collaborated with María Jerez on her latest stage piece, Ba-Deedly- Deedly-Deedly-Dum, Ba-Boop-Be-Doop! (2014).
Guillem Mont de Palol and Jorge Dutor engage in teaching, presenting workshops. To this end, their performances become laboratories in which they share the tools of their work under such titles as El estado es poderoso and Lo imposible.
Biography written in 2017
School Montjuïc
www.institutmontjuic.cat
Montjuïc participates for the fifth time at IN RESIDENTIAL. This year, with a group of students of 1st ESO.
/
The Institut Montjuïc has served its neighbourhood Zona Franca for more than 30 years. Its participation in IN RESiDENCE is connected with the school's wish to forge additional links between itself and the social and cultural agents in its area and the city while at the same time fostering the artistic interests of its pupils. 
Presentation updated in September 2022
Participants
Students 1st of ESO:
Isabel Asensio, Nayat Bartolomé, Nayara Bola, Andrew Merchán, Maitane Peiró, Csarvin Pregillana, Sandra Tarrasón, Rafael Múñoz, Noa Clarà, Sheila Felguera, Marc Font, Natalia Giménez, Judith Gistàs, Juan Antonio Heredia, Alejandro Martínez, Xavier Moya, Sergio Naranjo, David Traycheva, Lucas Valdes and Oscar Vidal
Teachers:
Carmen Olivares and Vicent Santamaria
Curation and coordination:
Cristina Alonso and Montserrat Ismael (Graner - Mercat de les Flors)    
Directed by:
Culture Institute of Barcelona
Barcelona Education Consortium
Residence tied at SÂLMON< Festival