Jordi Mitjà

IN RESiDENCE

at the School

Milà i Fontanals

www.jordimitja.com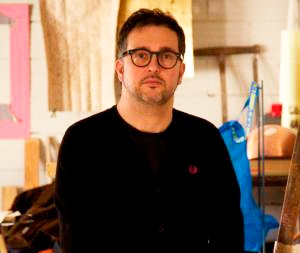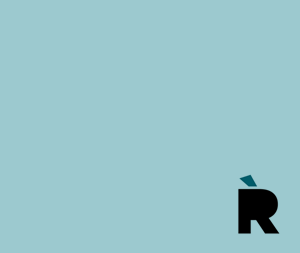 Jordi Mitjà was born in Figueres in 1970. Through a range of presentation formats – from sculpture and photography to publication and video – the artist explores the appropriation of different contexts, situations, media and external productions, bringing them to his own terrain through a high degree of emotional engagement with the references and starting points he selects. His is a complex and obsessive working practice that, going beyond its formalisation for exhibition, concentrates intensity in the production process and period of negotiation between the initial idea and the final resolution. As a result, Mitjà deliberately brings to bear free, flexible aspects such as intuition, testing, error and accident.
Jordi Mitjà finds inspiration for his work, which is formally heterogeneous, rich in social content and critique, sensitive and poetic, in the images of everyday life that he records continuously. The artist collections experiences and images, he invents situations, explores archives and proposes actions to examine the simplest human reactions to unexpected situations. He extracts and invents from reality, and raises questions about the individual, about social behaviours and about art. 
Mitjà has presented his projects at many exhibitions, both solo and collective. He also engages in publishing projects and, with Jesús Novillo and Carolina Trebol, founded the CRANI publishing company. In recent years he has consolidated his presence on the national art scene and has also been an artist in residence in Mexico City and São Paulo. He took part in the inaugural exhibitions of Bòlit, the Girona Centre for Contemporary Art and the Canòdrom art centre in Barcelona; his work is also found in such public collections as the Empordà Museum, the Media Library of "la Caixa" Foundation and the Galicia Centre for Contemporary Art (CGAC), amongst others.
Biography written in 2014
School Milà i Fontanals
insmilabcn.cat
The secondary school took part in the fifth edition of In Residence (2013-2014), hosting a project developed by Los Corderos. A group of pupils from the reception classroom (aula d'acollida).
/
The Milà i Fontanals Secondary School (Raval, Ciutat Vella) originates from the Institut Escola Pi i Margall Primary and Secondary School, created in 1933, during the Second Spanish Republic. As of the 1961-62 academic year, it was located in a new building specifically designed as a secondary school, which is its current location. There is a great cultural diversity among the students at the Milà school (more than eighty different countries), with very diverse levels of learning and economic and social situations. The school has designed strategies to cater to this diversity using the centre's resources (small groups, welcome classes, split-classes, extra tutoring classes, etc.) as well as creating links with their surroundings.
Presentation updated in September 2022
Participants
Students of the reception class - 1st and 2nd of ESO:
Efte Ahmed, Shahriar  Ahmed,  Farhana  Alam Jana, Sardar Usman Asghar, Ruma Begum, Marius Daniel Falcoe, Bhavya Grover, Mujtaba Hassan, Sabrina Hossain Chowdhury, Nishi Jannatul Ferdaus, Zheshuo Lin , Nouhaila Mnaouer, Rimsha Naseeb, Jian Prince Ramil Lacayanga, Hamza Sajjad , Jaskaran Singh and Abdulaziz Al Mustafà
Teachers:
Marta Escoto (tutor classroom reception) and Joana Obiols (mathematics in the classroom reception)
Curation and coordination:
A Bao A Qu Association
Directed by:
Culture Institute of Barcelona
Barcelona Education Consortium