Irma Marco

IN RESiDENCE

at the School

Montjuïc

https://www.irmamarco.com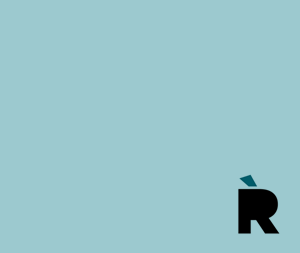 Irma Marco (Valencia, 1981) is an artist, researcher and teacher. Her work relates content that already exists with others that have been newly created, thereby generating dialogues that question the concept of original meaning. Her practice moves between installations, site-specific and sound experimentation, among other fields.
She is currently a resident artist at Barcelona's Fabra i Coats Creation Factory. She has held exhibitions and intervened at the Havana Centre for the Development of Visual Arts, the Santa Domingo Museum of Modern Art, El Matadero, CA2M, the Telefónica Foundation (Madrid), the Centre del Carme (Valencia), the Bòlit Contemporary Art Centre (Girona), MAC (Mataró), Macba, SWAB Art Fair, Tangent Projects, Festival Sónar, Arts Santa Mònica and Primavera Pro (Barcelona), among others.
She specialises in art and education, and she has taken part in various artistic-teaching programmes, including "Bòlit Mentor" (Girona 2017-2018) and "Zona Intrusa" (MAC-Mataró, 2019). She is currently working with the Macba education team.
 Presentation updated in September 2019
School Montjuïc
www.institutmontjuic.cat
This is the seventh time that the Montjuïc secondary school (La Marina de Port, Sants-Montjuïc) has taken part in the IN RESiDENCE programme. Eduard Arbós, Lúa Coderch, Societat Doctor Alonso, Rodrigo Laviña, Jorge Dutor and Guillem Mont de Palol and Anna Serrano have all had residencies there. This time, the school is participating with a group of 3rd year ESO students.
/
The Institut Montjuïc has served its neighbourhood Zona Franca for more than 30 years. Its participation in IN RESiDENCE is connected with the school's wish to forge additional links between itself and the social and cultural agents in its area and the city while at the same time fostering the artistic interests of its pupils. 
Presentation updated in September 2022
Participants
Students 4th of ESO
Noelia Alonso Urbano, Nayat Bartolomé Verguizas, Joana Coronel Reyes, Lamin Fatty Sarjaw, Sheila Felguera Jiménez, Raúl Fernández Asensio, Darío García Cruz, Laia García Torrell, Judith Gistàs Mulero, Naren Yussefth Henao Quintero, Razvan Viorel Lebedov, Andrew Geovanny Merchán Cárdenas, Sergio Naranjo Rubio, Marc Pereira Ruisánchez, Irene Puri Meléndez and Lucas Valdes Ferrada 
Teachers
Vicent Santamaria and Imma Solé
Curation and coordination
L'Afluent 
Directed by
Institut de Cultura de Barcelona
Consorci d'Educació de Barcelona
Residence tied to Pla de Barris