Francesca Llopis

IN RESiDENCE

at the School

Fort Pius

www.francescallopis.com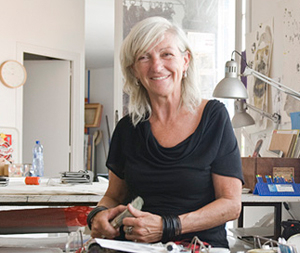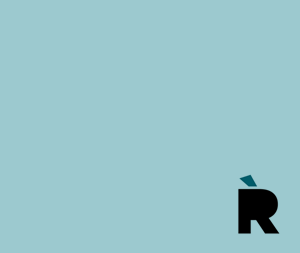 Francesca Llopis was born in Barcelona and she still lives there.
In 1981 she did her first exhibition. She started her painting career in architecture, as a representation of urban culture, close to the neo-expressionism of the eighties. The maze is a metaphor of the city, which she represents in her paintings, leading to another significant space: hollows, which are the representation of counter-spaces and, at the same time, a representation of her own identity. In 2002 she shows her video installation 2 habitacions amb vistes ("two rooms with a view") at the arts centre Santa Mònica in Barcelona.
Later on, her use of space as an artful device develops into a new image: nature, where woods, fog and water are the main characters. Precisely the later element, water, plays a very significant role in her latest works. Her project in this artist-in-residence programme is focused on icebergs, so she is still interested in nature.
Francesca Llopis is very much concerned for getting the audience involved: she asks the audience to be faced with her landscape imaginary, being caught in a web of poetry.
Among other exhibitions and works of art, her most outstanding performances are in the creation of the Catalan National Award 2008; Drums, desire, after summer, in collaboration with Barbara Held, at Experimental Intermedia in New York (2008); Fons, forat, figura, N2 Gallery Ignacio de Lassaletta, Barcelona (2008); Flux, Video Festival, CaixaForum, Barcelona (2007); 2 habitacions amb vistes, Cetre d'Art Santa Mònica, Barcelona (2003); Habitaciones con vistas, Sonar Festival, Barcelona (2002); Pliegues perforados, Kulturforum, Lübeck, Germany (1999).
Biography written in 2010
School Fort Pius
http://insfortpius.cat/
At present, this centre is involved in several projects for education innovation to get adapted to the new kind of students and the new pedagogical resources. In 2010-2011, a group of students aged 14 and 15 years old will take part in the programme IN RESIDENCE with the artist Francesa Llopis, working on this project with the artist and the teachers of Technology, Physics, Chemistry and Catalan language, so that it is a multidisciplinary project.
/
The high-school Fort Pius started working in September 1984. It occupies the building of former police crops quarters in the street Ausiàs March in Barcelona.
From the very beginning, this high-school aimed at being at the neighbours' service, training citizens to live in democracy and facing life vicissitudes with sensibility, courage and critical thought.
Year after year, this school earned her identity and personality: a curious combination of love for science, words, illustrated coexistence and willingness for renewal, without loosing the values of history.
With the symbol of a gigantic rubber plant, the high-school Fort Pius has become a highly appreciated centre by most of it students of secondary education, as well as for their families.
This school works hard to transmit quality, discretion, responsibility and self-awareness to students, helping them make the best of their life.
Presentation written in 2010
Participants
Students 4th of ESO:
Roger Aguilera Milla, Ester Almagro De Toro, Eila Alonso Francàs, Florin Burlacu, Jose Capdevila Sarrión, Clara Cremonte Santos, Anna Franco Ucar, Raquel Gil Bandrés, Miquel Lledós De Benito, Sara Longán Rodríguez, Miquel Mochales Riaño, Ricardo Ordóñez Ramos, Mohamed Ouissa Kadaoui, Laura Parareda Navarro, Júlia Pardo Solà, Diego Paulo de Souza, Anna Pedro Ortiz, Jordi Poch Monés, Andriy Pomazansky, Marina Quel Olloqui, Natasha Rana Cabo, Jordi Ruiz Serrano, Malika Savdar, Cristina Torrijos Díaz-Rato, Laura Usán García, Paula Vila Aguilà and Sara Youkman Fernández
Teachers:
Albert de Frías and Lluïsa Abad
Curation and coordination:
A Bao A Qu ​Association 
Direccted by:
Culture Institute of Barcelona
Barcelona Education Consortium