Fito Conesa

IN RESiDENCE

at the School

Príncep de Girona

www.fitoconesa.org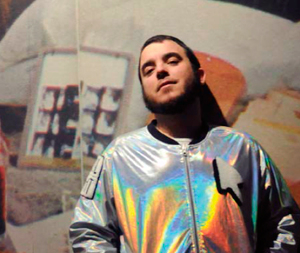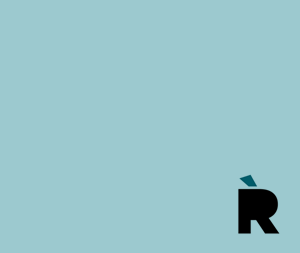 Fito Conesa is an artist and programmer and holds a BA in Fine Art, awarded by the Universitat de Barcelona. He has worked for the Fundació "la Caixa", teaching and devising workshops for its educational department. He worked as the art director on the "Santo Domingo Verde" campaign for the Santo Domingo City Council (Dominican Republic) and was a member of the tutorial team of the 2012 Sala d'Art Jove.
His works have been shown in a number of museums and festivals, among them the 2010 Oslo Screen Festival, the Barcelona Loop Fair from 2009 to 2012, the Festival Internacional de Poesia de Barcelona, the Centro Cultural de España en Santo Domingo (Dominican Republic), Matadero Madrid and CaixaForum (Lleida, Tarragona, Barcelona).
He has contributed to various publications, including Zeitgeist: Variations & Repetitions (Save as… publications, 2010), Unique Window Display (Loft Publications, 2009) and Suite for Ordinary Machinery (Save as… Publications, 2008). Thanks to his piece for the last of these, his work is now held in the holdings of the library of Tate Modern (London), the Reina Sofía and the MACBA.
From 2014 to the autumn of 2017, he directed and co-ordinated Habitació 1418, the CCCB and MACBA project for young people aged 14 to 18.
STATEMENT
I always need to situate myself, place myself and almost 'geographise' myself, so to speak, just so I know where I am and where I want to avoid arriving. That is the starting premise for my works, between urbanism and psycho, walking through my home, mindful that crossing the boundary is more closely connected with the preventive use of pills than going beyond Zone 2, which is all my T-10 Metro ticket allows.
Obsessed with communication, with the disconcerting nature of second readings and the over-understood, I make do with a pair of brackets and two diverging accents to knit a new language.
The language of the planet in which Duchamp played at being Rrose Sélavy, and Yasumasa Morimura, Cindy Sherman's spurious sister.
I'm more interested in making a smile an event, and a challenging look a cinematographic discourse, than in spending hours in futile thinking and generating discourses whose purpose is consistent with adding to the pile, heap or huddle.
I still remember the day when, after a sudden movement of vertebrae, something sounded metallic, I took fright and unthinkingly fixed my eyes on my mother, looking for some explanation for this turn of events, taking it for granted that we were using the same pattern, but at that time it was still a monologue, a hidden sound.
There are a thousand ways of generating politics and a thousand ways of setting off a bomb…, on occasion, all it takes is a micro gesture to trigger the primary mechanism that puts us on the alert.
Biography made in 2018
School Príncep de Girona
Following the residencies of Cristina Clemente (fourth edition, 2011-2012) and LaCol (eighth edition, 2016-2017), this is the school's third participation in IN RESiDENCE, with a group of pupils in the fourth year of compulsory secondary education.
/
Institut Princep de Girona is a secondary school in the Baix Guinardó neighbourhood, located in an area that borders on both Gràcia and the Eixample districts. The school provides ESO compulsory secondary The Institut Príncep de Girona has always shown an interest in contemporary creation, getting pupils to participate in projects related to the various aspects of art. In recent years, it has embarked on a new phase in which it supports inclusive interdisciplinary education by means of project work. 
Participants
Students (4th ESO)
Mariam Bendeliani, Leandro  Cevillano Guzmán, Misuko Contreras Santiago,  Kenza Nur Cremades Yatoli, Genís Garcia de Paredes,Erick Gabriel Irrazabal Fuente, Anastasia Kushnareva, Artur Martirosyan Khachatryan, David Elias Navas Murillo, Sharon Alison Pérez, Carlos Pons García, Maria Renwu, Joan Antoni Saverio, Engi Yang and Bingru Zheng
Teacher
Joan Fontdeglòria and Óscar Sorribes 
Curation and coordination
Experimentem amb l'ART
Management:
Institut de Cultura de Barcelona
Consorci d'Educació de Barcelona