Estampa

IN RESiDENCE

at the School

Vapor del Fil

tallerestampa.com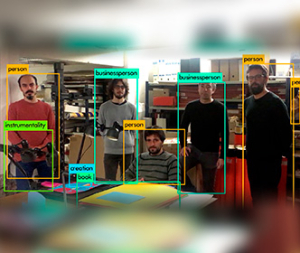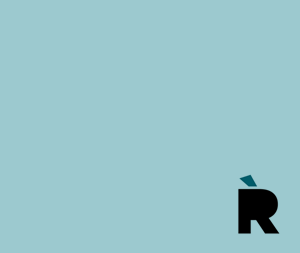 Estampa
Estampa is a group of programmers, designers, filmmakers and researchers who work in the fields of experimental audio-visual and digital environments. Its practice is based on a critical and archaeological approach to audio-visual technologies, in search of the tools and ideologies of artificial intelligence and experimental animation resources.
Its recent projects include the following installations: Host Images (2022, for Tabakalera Donosti), Dark Chambers of Ideology (2022, Ars Electronica – Hangar), Martian Species (2021, for the Mart. The Red Mirror, Contemporary Culture Centre of Barcelona (CCCB in its Catalan acronym) exhibition, curated by Juan Insúa), Auspices (2019, Unzip and the Banco Sabadell Contemporary Art Collection) or the Smile! You Are Out of Camera (GetxoPhoto 2020, curated by Jon Uriarte), the artistic research project The Bad Pupil. Critical pedagogy for artificial intelligences (2017-2018, BCN production - La Capella), the Deep Blue Rhapsody performance (2019, Kosmopolis and the Lletra Award), the exhibition BCN 1965-1975. A look through artificial intelligence (Barcelona Institute of Culture - ICUB in its Catalan acronym, Montjuïc Castle), the series of actions Content aware initiated in DONE4 (2020, FotoColectania) and updated for the Antibiography exhibition  (2022, Maristany Art Centre, curated by Alexandra Laudo), experimental video pieces such as NSFW (2018, included in the Hamaca catalogue) as well as various video-essays (such as What do you see, YOLO9000? and Vomitorium for the CCCB's Soy Cámera channel). 
Presentation updated in September 2022
School Vapor del Fil
https://agora.xtec.cat/insvapordelfil/
The third consecutive participation of the Vapor del Fil Secondary School (Sant Andreu) in the iN RESiDENCE programme. After the creation processes of Paula Bruna (2020-2021) and Martí Madaula (2021-2022), this secondary school participates once again with a group of 1st-year students.
/
Vapor del Fil is a new school that opened its doors in September 2020. It is provisionally located in the Fabra i Coats complex. In this way it joins the group of cultural and educational facilities of the Fabra i Coats complex: Ateneu L'Harmonia, the Ignasi Iglésias - Can Fabra Library, the Musicians Workshop, Sant Andreu Teaching Resources Centre, La Filadora Nursery School, Can Fabra Primary School and La Sagrera Sant Andreu Secondary School.
Participants
Students from 1st of ESO
Teachers
Lara Delgado and Jose Angel Prieto
Curator and coordination
A Bao A qu
Management
Institut de Cultura de Barcelona
Consorci d'Educació de Barcelona