Erick Beltrán / Mireia c. Saladrigues

IN RESiDENCE

at the School

Josep Comas i Solà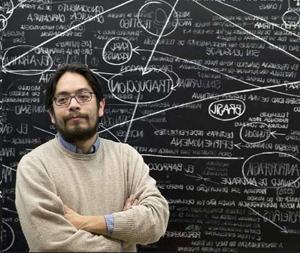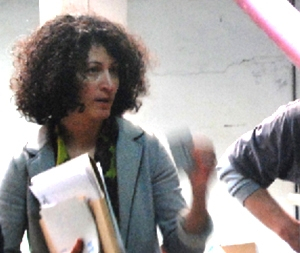 ERICK BELTRAN
http://www.labor.org.mx/erick-beltran/
Born in Mexico City in 1974, Erick Beltrán has lived and worked in Barcelona for many years. Through his artwork, Beltrán explores the mechanisms and structures of systems of though, interested particularly in how social, political and cultural discourses are constructed. He has worked with many different methodologies based on archives, personal interviews, analysis of the media, encyclopaedias, etc. His works often feature systems and diagrams in an attempt to visualise or classify a particular universe. Another recurring element found in his work is a meditation on the concept of publication, formalisation and ways of communicating knowledge.
His solo exhibitions include, particularly, The World Explained (Troppen Museum, Amsterdam, 2011), Formas de leer (Centro Cultural Montehermoso, Vitoria-Gasteiz, 2011), Double Space (SpaceDoll, Lausanne, 2009), Serie Calculum (Galeria Joan Prats, Barcelona, 2009), Universo en expansión (Galeria Luisa Strina, São Paulo, 2007), Ergo Sum (Museo Experimental El Eco, Mexico City, 2006) and Analphabet (Stedelijk Museum Bureau, Amsterdam, 2005). He has also participated in many group exhibitions, including shows at the Lyon Biennial (France, 2011), Antes que nada, at the Centro de Arte Dos de Mayo in Madrid (2009), El mal de l'escriptura (MACBA, 2007) and Democracy in America (Creativetime, New York, 2005). 
Erick Beltrán's works are found in such collections as those of MACBA, the Museo Nacional Centro de Arte Reina Sofía, the Museo de Arte Contemporáneo de Castilla y León and, internationally, the Bibliothèque National de France, the Jumex Collection (Mexico), the Contemporary Art Centre in Osaka (Japan) and the Government of the City of Nuremberg (Germany).
Biography written in 2013
/
MIREIA c. SALADRIGUES 
www.mireiasaladrigues.com
(Terrassa, 1978) Mireia obtained her Bachelor of Arts by the University of Barcelona and went as Erasmus student to Helsinki, Finland and studied at Taideteollinen Korkeakoulu, KuvataideAkatemia y Ammattikorkeakoulu. During this time, she assisted the MIT teacher and artist Pia Lindman and Marco Casagrande & Sami Rintala architects.
Once in Barcelona gets a scholarship for the Independent Studies Program in MACBA (PEI 2005-2007). At the same time obtains the Diploma de Estudios Avanzados by the University of Barcelona with the Ph.D. Studies "Tiempos y Lugares del Arte Contemporáneo". In 2008 goes back to Finland as a resident artist in PORI A-I-R for the project sinisyyden vastalause, which started in 2006 within a residence HIAP, Helsinki. During her staying in Pori gives a seminar for the Master program of the University of Art and Media and other lectures in several art schools of the area.
She has received several scholarships and prizes, like Projectes d'Edició 2009, Sala d'Art Jove de la Generalitat de Catalunya, Massart 2008; finalist of Miquel Casblancas 2008 and Fundació Guasch Coranty in 2006.
Her arts practice has focused on the study of audiences, channels of reception, and the conditions that spectators come up against. She has recently held solo shows at Espai 13 at the Fundació Joana Miró, Barcelona, Caja Madrid Cultural Space, Barcelona and at Espai Guinovart. Her work has been shown in solo and group shows at Centre d'Art La Panera, the Videonale.13, Loop, the National Museum of Photography in Copenhagen, DIA Art Foundation, Capella de Sant Roc de Valls, Homesession, EspaiDos at Sala Muncunill de Terrassa, Sala d'Art Jove, Porin Museum and Kiasma.
Mireia has worked for almost three years as a specialized bookseller, in charge of the main sections of a Contemporary Art Bookshop. There she's been responsible for building up the first artist books and self-published books section in Barcelona.
She is part of Àngels Barcelona gallery, a current resident artist in Hangar and a member of Baumannlab committee.
Biography written in 2012
School Josep Comas i Solà
www.inscomasisola.cat
The Institut Comas i Solà (Trinitat Vella, Sant Andreu) was created in 1990 in response to pressure from residents keen to ensure that local youngsters did not have to travel to other neighbourhoods in order to pursue their secondary education. The centre is named after Josep Comas i Solà, an astronomer who popularised science and promoted modern astronomy in Catalonia and was also the director of the Fabra Observatory. 
Presentation written in 2018
Participants
Students of the Open Classroom 3rd and 4th of ESO:
Faiza Allali, Hicham Amtioui, Halima Chalha, Kevin Chalguaqui, Marlon Chalguaqui, Sheila García, Miguel Gómez, Younes Ighane, Mari Carmen Jora, Anna Maria López, Gisela Freire, Naoual Mohamed, Joshua Ortega, Miquel García and Er Romaysae Jamaledine.
Teachers:
Raquel Sánchez (open classroom tutor group) and Marta Arbolí (pshycologist)
Curation and coordination:
A Bao A Qu
Directed by:
Culture Institute of Barcelona
Barcelona Education Consortium