Emma Villavecchia and Maria Soberón

IN RESiDENCE

at the School

Teresa Pàmies

www.emmavillavecchia.com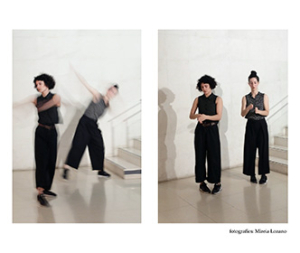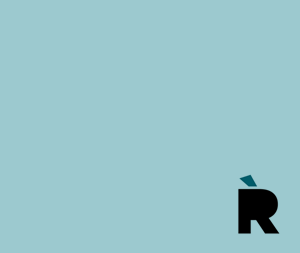 Emma Villavecchia (Barcelona, 1992)
Emma Villavecchia completed her contemporary dance studies at Bennington College (Vermont, USA). Between 2016 and 2019 she was the artistic co-director of the Three Planes Collective together with Finn Murphy and Kaya Lovestrand. Together they collaborated with the choreographers Isabel López and Elena Demyanenko, presenting their creations in Barcelona, Los Angeles, New York and Vermont. She currently lives in Barcelona, where she participates in artistic and pedagogical projects and develops her own stage and audio-visual creations in collaboration with various artists and centres (Casa Virupa, La Visiva, Galeria Cadaqués). She has presented her works at Casa Elizalde, the Barceloneta Civic Centre, the Seismograph Festival and some international videodance festivals. She has taught classes, workshops and laboratories at Roca Umbert, at the Mercat de les Flors Theatre, the Barceloneta Civic Centre, La Visiva and the Casa del Moviment. She has recently premiered the dance piece Rítmia in the Mercat dels Flors Theatre, in collaboration with the composer Maurici Villavecchia and the dancers María Soberón and Urša Sekirnik. Since 2019, she has been trained as a Somatic Movement Educator at Movimiento Atlas (Zaragoza), the official Body-Mind Centering ® school.
María Soberón (Mexico City, 1990)
María Soberón's multidisciplinary research work is at the intersection between music, dance, and mathematics. Her main interests lie in the body and its musical potential. She is a trained pianist and a graduate in pure mathematics through the Queen Mary University of London. When she settled in Barcelona, she joined the reflection and development team at NUZIC, an innovative pedagogical method involving creation and musical analysis. As a dancer, she has participated in several creation residencies, workshops, and laboratories, such as RÍTMIA, the creation of contemporary dance and live music, led by Emma Villavecchia; and MUSA i altres aus aquàtiques (the Irregulars Company), a stage proposal that mixes documentary material and theoretical and poetic texts with a voice-based sound space. Together with María Mora and Majo Villafaina, they form the Dancing Linguistic Potential Workshop (ODALIPO in its Spanish acronym). PREPOSICIONES, in residence at La Visiva, is the first piece-process by ODALIPO, based on the premise that, prior to the position, there is a preposition - a play on words, dance and relationships.
Presentation updated in September 2022
School Teresa Pàmies
http://instpamies.cat/
After residencies of Cristina Clemente, LaCol, Fito Conesa, Míriam Cano and Roger Serret, this is the sixth participation undertaken by the Teresa Pàmies School, with 4th-year students.
/
Teresa Pàmies Secondary School (until 2020, the Príncep de Girona Secondary School) is in the Horta-Guinardó district, at the crossroads of Gràcia and L'Eixample. It was established over forty years ago, but it was not until the 2019-2020 academic year that it was given the name of the writer, journalist and political activist Teresa Pàmies (Balaguer, 1919-Granada, 2012). 
Participants
Students from 4th of ESO
Teachers
Gemma Gonzalez and Gerard Segura
Curator and coordination
Mercat de les Flors / Graner
Management
Institut de Cultura de Barcelona
Consorci d'Educació de Barcelona