Emília Gutiérrez Epstein

IN RESiDENCE

at the School

Barri Besòs

Facebook: @proyectoPAPY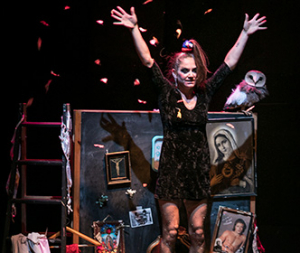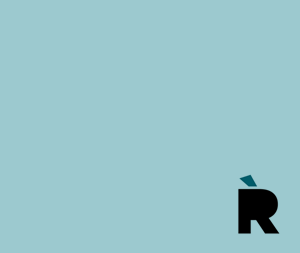 Lucha Emilia, less known as Carmen Emilia Gutiérrez Epstein, is a professional circus artist. Chilean by birth and settled in Europe since 2014, she has trained at various circus and dance schools and non-schools, such as the Academy of Christian Humanism University in Chile, the old drama research centre AKI Republica 550 (Santiago de Chile), L'école de cirque de Bordeaux, La Arena (Buenos Aires), the National Circus School in Río de Janerio, l'école de cirque de Lyon, Le Lido (Toulouse), specialising in aerial acrobatics (vertical rope). Later on, she did various clown, bouffon and physical comedy training courses in France and obtained a degree in Communication and Performance Arts at the University of Toulouse II.
She has participated as a creator and artist in various companies and shows: the Choka-Choka company with the show Entiendes lo que digo?, London Beaches companies with the show If you don't mind and Colletivo Terzo Livello, a collective for drama experimentation through circus and little sense of shame. She is currently creating her first stage solo, within the company Grand Vacarme: PAPY project, a bouffon and circus show on existence.
As well as her career as an artist, Lucha Emilia is interested in teaching and exchange through circus and drama research, teaching courses and laboratories for younger and older children and adults in diverse circumstances.
Her stage and creative work is based on research through the character and body, the freedom of the stage and the possibility of transcending. It is here, led by the bouffon and clown, that she has shaped a personal and universal line of existing in the environment.
School Barri Besòs
http://agora.xtec.cat/iesbarribesos/
Sixth consecutive year of participation of the Barri Besòs Secondary School (El Besòs and El Maresme, Sant Martí) in iN RESiDENCE, with a group of students from 2nd of ESO. Previously it has participated in the project with the residences of La Calòrica, Mariona Naudín, Andrés Waksman, nyam-nyam and Viviane Calvitti.
/
The Institut Barri Besòs has gradually been constructed over the years since 1977 thanks to the joint effort of parents, teachers, pupils, local residents, the authorities, associations and institutions. This collaboration has given rise to a publicly-run education centre rooted in its social environment and open to the neighbourhoods that it serves. Democratic and participative in its running, it has endeavoured to put in place a range of quality education that is sensitive to positive discrimination to compensate for social inequalities and which seeks to foster scientific and technological education and the values of humanistic culture. 
Participants
Students from 4th ESO
Wahid Benizza, Mariama Drame, Micaela Lira Carrasco, Arooba Mehboob Elahi, Mariam Mekantsishvili Revazishvili, Anisa Munir, Ijlas Omari Sadni, Neidi Peña Pineda, Juana Prada Roncancio, Víctor Rodríguez Rios, Natalia Rotela Zárate.
Teacher
Jordi Sánchez
Curator and coordination
Central del Circ
Management
Barcelona Culture Institute
Barcelona Education Consortium