David Franch

IN RESiDENCE

at the School

Escola Eixample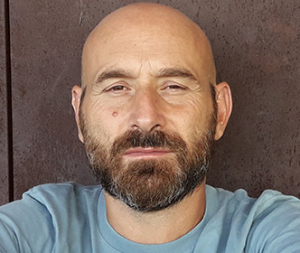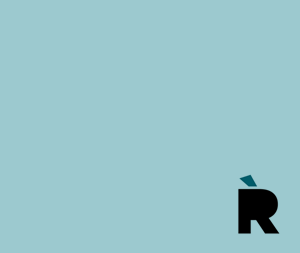 DAVID FRANCH (Barcelona,1972)
I have worked in several companies as co-founder, co-creator and performer since 2001. Companies such as Amaranto, Colectivo 96º and Labuena Compañía. For our pieces we have had co-productions from Teatre Lliure, Mercat de les Flors, Centro Párraga, Escorxador d'Elx, CAET Terrassa, Escena Poblenou, Antic Teatre, Es Baluard (Majorca), etc., and support from CONCA, OSIC, INAEM (Ministry for Culture), Ramon Llull Institute, Graners (Generalitat Government of Valencia).
We have held creation residences in different parts of Europe and the Iberian Peninsula, showing these pieces throughout Europe and Latin America. Within the aforementioned companies, I have held different workshops on stage creation and community creation in cultural centres and festivals on the Iberian Peninsula, such as Casa Amèrica (Madrid), CAS (Seville), Teatre Lliure (Apropa Cultura), Sala Beckett, Teatre Lava (Valladolid), Conference of Inclusive Workshops INAEM (Córdoba), Espacio FA (Murcia), Espacio Tangente (Burgos), Festival VEO (València), Sismògraf (Olot), Roca Umbert (Granollers), Forn de Teatre Pa'Tothom (El Raval Women's Foundation, AMICAL, etc.), etc.
I have also worked as a drama teacher in different civic centres in Barcelona such as CC Can Felipa, CC La Sedeta, Casa Elizalde, CC Drassanes, CC Fort Pienc, Civic Centre La Gavarra (Cornellà de Llobregat) and private schools such as El Timbal, Forn de Teatre Pa'Tothom, Factoria, Rinclowncito, La Visiva.
I have received three grants from OSIC for research and creation. The NORMAL project has received the most recent of these grants. I have also received a grant from Teatre Lliure, within the call for Carlota Soldevila Grants and, through the company Sambori and the Suara Cooperative, I have received a grant from the UN within the UN Development Goals 2030 Project to work with women at risk of social exclusion and loneliness.
Presentation updated in September 2021
School Escola Eixample
https://www.ieeixample.cat/
The contemporary creation is the pivotal theme of the educational project of the Eixample School, created in 2020 based on the integration of the former Immaculada Concepció Primary School in the public network of educational centres, in a neighbourhood with a high demand for public places. In this context of educational transformation, the Primary and Secondary School hosts artistic creation programmes such as Espais C and iN RESiDENCE.
Participants
Students from 3rd ESO
Ada Aparicio Salem, Diodoro Daniel Carbone Venta, Brenda Díaz Vargas, María Fernández Rodríguez, Júlia Güell García, Miró Humet Gómez, Azhar Khalel, Hugo Ledo González, Gregory Junior Mata De los santos, Víctor Mendo López, Mireia Moliné Boadas, Paula Moreno López, Gisela Núñez Bermejo, Marina Ollero Cambón, Júlia Houefa Padonou Peregrin, Mateo Seith Basaure, Martí Sepúlveda Fumanal, Giada Asia Trapasso Trapasso, Santhiago Ubilluz Contreras, Eva Vibliani, Ella Grace Whiteman Salmerón, Ariadne Zuazaga Cuéllar.
Teachers
Alejandro Garrido and Marta Arteaga 
Curator and coordination
Teatre Lliure
Management
Barcelona Culture Institute
Barcelona Education Consortium